Dirt 3
Rally ho!
A lot to handle
Of course, all this visual splendour would be for nought, if the handling wasn't up to scratch, but the game delivers here too; serving up thrills and spills a plenty. Perhaps most notable is the tangible change in grip when driving over different kinds of terrain – often in the same lap. The standard dirt surface will see you drifting around all but the tightest of corners at speed, hitting actual tarmac suddenly adds much welcomed grip into the equation, while slaloming through the snow requires dexterity, accuracy and luck in equal measure.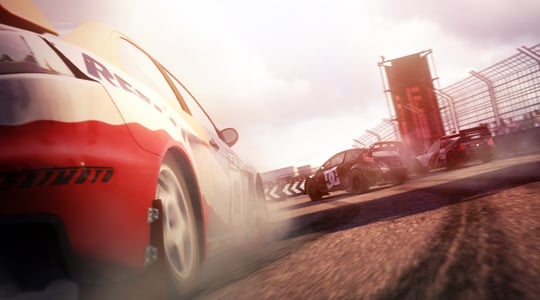 Gimme a brake
For instance, the Aspen stages are, as you'd expect, slick with slush, ice and snow banks. Hitting any kind of speed feels suitably reckless, with stopping times dramatically increased as the car slides unrestricted on the icy surface. Factor in the constant and blinding spray of churned up snow from the car in front and you start to get a feel for the franticness of Dirt 3 – a much wilder ride than say that of Gran Turismo 5.
Attach a steering wheel and the experience is improved still further, transforming again into an even more thrilling undertaking as the wheel bucks and fights against you – well if you're the lucky owner of a force feedback wheel of course. My Logitech Driving Force GT was just the job, the in-game options even providing the ability to set steering and braking dead zones for full customisation.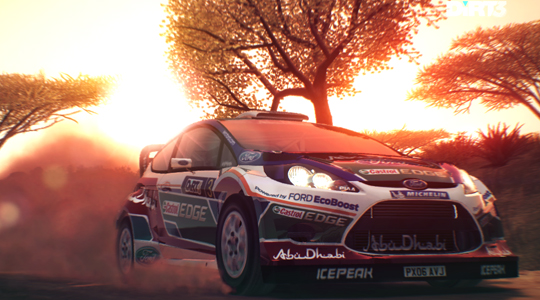 A Ford ability
One downside to the steering, which bucks like a wild bull, is that you'll find yourself sliding off course, smashing into trees or else plunging off ridges with alarming regularity – particularly if you're brave enough to turn the steering aids off. Thankfully, the 'Flashback' system allows the previous several seconds to be rewound so that, with any luck, you'll be able to resume from a point where said disaster is avoidable. If you don't use your allotted five however, you'll gain extra reputation points, so it's worth getting out of the habit of depending on them.
Sponsored: Minds Mastering Machines - Call for papers now open