Dirt 3
Rally ho!
In the mode
Next, it's on into the first of your prescribed four seasons of racing. Dirt 3 is structured over several events per season, which unlock as you gain the necessary standings in the races initially available – rather like Mario collecting Shines to unlock different parts of Peach's castle. Meanwhile, reputation points – gained by completing objectives (hit a certain top speed) and finishing high in leader boards – raise the player's level. Higher levels mean better teams will want you in their car and so goes the unlocking of faster cars as you play.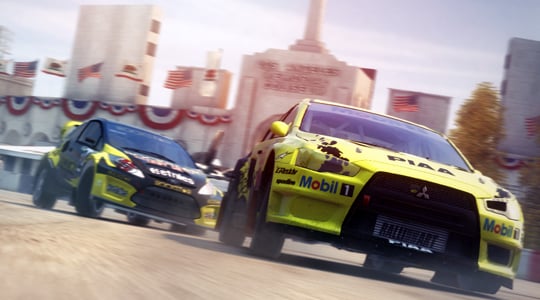 Flagging round the corner
Events range from timed rally and Rallycross to 'Land Rush' (truck racing), 'Head 2 Head' (think pursuit in cycling) and 'Drift Showcase' which is inspired by Gymkhana, whereby it's not so much about times as it is performing feats of steering around obstacles. It's also worth mentioning that events are often playable in different series of cars, S2000 series or 90s models, for example.
Once in the driver's seat the real grittiness of Dirt 3's visuals hit home. Rally is a raw, muddy, oil-spattered discipline, and the engine beneath the bonnet of this beast doesn't give an inch when it comes to bringing that visceral experience to the fore.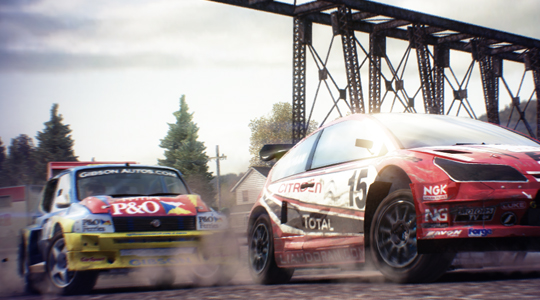 Auto no better
The car models look fantastic too, perhaps even better once dented, scratched and covered in detritus by the end of a particularly good lap. Hell, even the trees look like, well… trees – take note, Polyphony.