ARM-based MacBook Air test sample spied
Tablaptop inbound?
It's not proof that Apple has plans to produce and sell such a machine, but the Mac maker certainly seems to have been exploring the possibility of offering a MacBook Air laptop based not on an Intel but an ARM processor.
An unnamed correspondent of Japanese-language site Macotakara claims to have seen a sample Air based on Apple's A5 ARM chip. The test machine was allegedly made for Apple by Taiwanese contract manufacturer Quanta.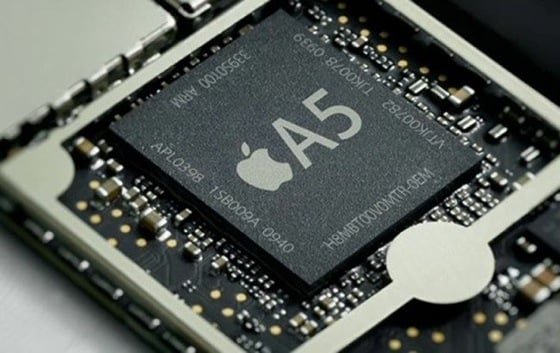 Earlier this month, it was claimed that such a shift away from Intel is "a done deal".
The source said the A5 Air worked surprisingly well for a laptop equipped with a chip usually found in phones and media tablets.
The mole didn't reveal which OS the test machine was running: iOS, Mac OS X 10.6 Snow Leopard, or the iOS-like Mac OS X 7 Lion.
We suspect OS X, hence the source's claim that "this test machine performed better than expected".
The correspondent did say the machine has a Thunderbolt port. Thunderbolt is Intel's 10Gb/s peripheral connection system and is expected to be added to the Air line in the coming months when new MacBook Airs based on the chip maker's Sandy Bridge platform debut. ®
COMMENTS
"worked surprisingly well"
Why wouldn't it?
If Atoms can run windows... I even find make times for visual studio somewhat ok'ish but I run off an SSD.
I have not much fondness for Apple these days but fair play to them if they go ARM in lappies. May mean better ARM chips ultimately. May mean more ARM lappies elsewhere. More toys to play with.
Can't be bad, ultimately, *IF* this rumour is true.
Some reasons
How does twice the battery life sound? and that is just with changing the CPU from x86 to ARM. Once you've made the switch and designed a good system on a chip you can free up masses of motherboard space and probably fit an even larger battery in there. Three times the battery life of an existing laptop may be possible!
Not to mention rapid sleep and wake, much faster than x86.
Consumer electronics companies love being able to fab their own chips with exactly what they want, they can't do that with Intel. They have to resort to putting certain chipsets on the mobo and hoping they work well together.
Atom is just too power hungry and inflexible in this modern gadget/appliance age.
Why Apple would do it.
Mobile devices use SoCs rather than separate processors and coprocessors (such as graphics, signal processing etc.). Intel has a limited selection of SoCs so if they don't offer what you want, you will have to add coprocessors on the side. This increases the cost and power consumption of the system as a whole.
By designing their own SoC around an ARM core, Apple can get exactly the combination of coprocessors they want. And by having exclusive access to this SoC, Apple can prevent cloners and prevent people installing Mac OS X on non-Apple hardware, which they generally take umbrage to.
NOOO
Apple are not allowed to do this, I have sworn that I will never buy an Apple product, then the Macbook Air came out, and I was tempted but I remained strong...and now a MacBook Air with an Arm chip.....that may be a bit too much to resist!
Prioritys
Cool. Let's hack it and put RISC OS on it!