How to... change sleep-screen pics on your Kindle
E-book reader enhancement
Picture perfect
linkss contains some further configuration and binary files, but also a folder called screensavers. Delete the 00_you_can_delete_me.png file already there and drop in a variety of 600 x 800 images - or 824 x 1200 if you have a Kindle DX - in either JPG or PNG format.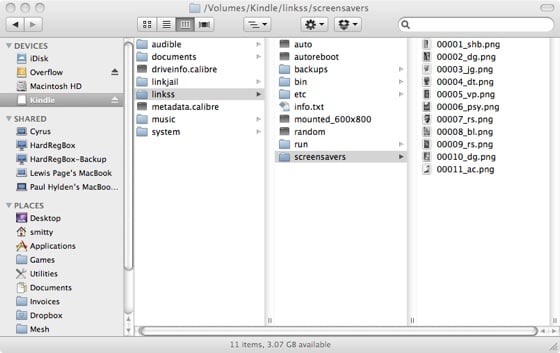 Drop your pictures into the screensaver folder
The linkss folder contains a variety of files - select the one called autoreboot and duplicate it. Rename it random. Without this newly created empty file, the Kindle will run through your images in order.
Eject your Kindle, and, once again, select Update Your Kindle from the menu within the Settings screen. Again, your Kindle will restart, apply the update and, when you next put the Kindle to sleep, you'll be presented with one of your pictures.
The jailbreak and sleep-screen hacks should co-exist with future Kindle OS updates from Amazon, and shouldn't need to be reapplied, though that's always a possibility. As always with these unofficial tweaks, you proceed at your own risk. Don't install the software if you feel in any way uncomfortable with doing so.
If you want to change your selection of pictures, just connect your Kindle by USB and put some new images in the linkss/screensavers folder. But the Kindle won't recognise the changes until it's rebooted: the Menu in the Settings screen has a Restart option - select it.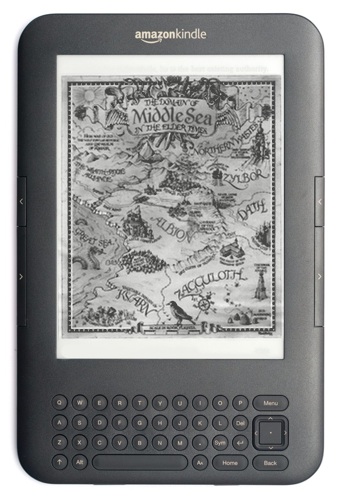 Sorted
Lastly, here's another trick for the Kindle 3. Go to the Home screen, press the Menu key and select the Search option. Enter the following text: ;debugOn and press the return key. Now enter: ~disableScreensaver
That does what it says - entering ~resumeScreensaver has the opposite effect. Entering ~help lists some common commands. ®
Sponsored: Minds Mastering Machines - Call for papers now open