MokaFive's VDI bares it all
VMware munch time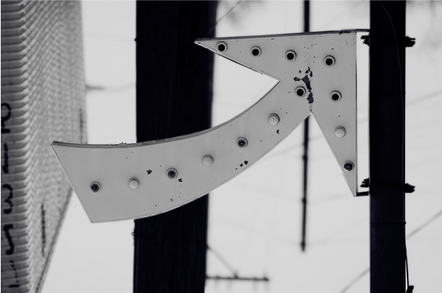 Virtual desktop infrastructure upstart MokaFive – which has the audacity to do VDI mostly on the client with only out-of-band management residing on central servers – has delivered its bare-metal hypervisor for its MokaFive Suite 3.0, augmenting hosted VDI that it has been selling for more than two years.
The MokaFive BareMetal client hypervisor was previewed last September at VMware's VMworld extravaganza and was created by the company to allow corporate customers to serve up PC images centrally from the data center without having to use a whole Linux or Windows operating system to host that PC image virtually. The hosted (type 2) hypervisor approach that MokaFive and VMware Workstation hypervisors employ is suitable for end users that want to do work on their personal PCs, but companies tend to want to control the entire stack when they own the PC and the BareMetal option for MokaFive allows them to do that.
There's more to the MokaFive Suite for VDI than just having one or another kind of hypervisor on a client machine. With XenDesktop from Citrix Systems or View from VMware, almost all of the work in the VDI stack, including PC image management, is done by servers sitting on the far end of the Ethernet wire. The PC is turned into a glorified dumb terminal, and in many cases, you can even get by with a thin client to run the virtualized PC images. You are, however, a slave to your network connectivity when you do VDI this way. Which is why Citrix has launched the XenClient bare-metal hypervisor for PCs, allowing for local execution of applications, and why VMware has rejigged View to support some offline processing.
MokaFive, by contrast, is not trying to take server virtualization and make it stream PC images, since it does not have a server virtualization business to try to prop up. Rather, Purnima Padmanbhan, tells El Reg, MokaFive thinks of itself as a desktop management software company that just so happens to distribute PC images to virtual machines running on PCs.
"Virtualization is not a goal," says Padmanbhan. "It is just a means to an end. And what we want to do is desktop management."
MokaFive was founded in 2005 by Monica Lam, the company's chief scientist and a Stanford University professor since 1988, and Stanford graduates Ramesh Chandra, Constantine Sapuntzakis, and John Whaley. The company licensed the VMware Player – analogous to a Flash player from Adobe – that the x86 and x64 server virtualization pioneer created to allow for ESX virtual machines and their workloads to be "played" on any machine, even if it did not have the full ESX hypervisor installed.
The MokaFive Suite is a LivePC image management system that packages up desktop operating systems, applications, and data into an image atop the tweaked VMware Player, called MokaFive Player of course. The suite's central server can dish out a PC image in DVD or USB formats as well as deploying them over a network directly onto a PC that deploys the MokaFive Player. The MokaFive Console synchronizes VM images with the management server as they change, only sending incremental data back and forth over the network link as either side changes.
The console can also reach out and destroy an image if a PC is stolen. And because the servers in the MokaFive Suite are only used to control the images, rather than stream them down to lobotomized PCs, if a PC loses network connections to the MokaFive management server, they can just keep working like nothing happened, and that's because nothing important did.
With the BareMetal option, MokaFive has grabbed an open source Linux kernel and driver stack, cut all the extraneous stuff out and locked it down, and grafted on its MokaFive Player to create a a type 1 hypervisor. (Purists can argue amongst themselves if this is a type 1, type 2, or type 1.5 hypervisor.)
"Any XenClient-based solution is very narrow," says Padmanbhan. "We use a very thin Linux layer, and that gives us virtually unlimited coverage." The BareMetal hypervisor created by MokaFive does not require Intel's VT or Advanced Micro Devices' AMD-V virtualization extensions to run, but it does require a 64-bit x64 processor and 2GB of main memory.
With MokaFive Suite 3.5, the company is throwing in the BareMetal hypervisor alongside the type 2 MokaFive Player, which runs on top of Linux, Windows, or Mac OS clients. The price for the tool is the same: $150 per user per year.
The PCs using either hypervisor to support MokaFive images check in as they load, looking for updates from the central image repository and applying updates (such as Patch Tuesday updates for Windows clients) in the background. If the network is busy, then the PC images load as they are on the PC client, avoiding a "boot storm" that can happen in server-based VDI setups. Customers can gang up multiple MokaFive Suite management servers to serve large numbers of users, and image repositories can be geographically distributed behind corporate firewalls of multiple company offices and branches so WAN links don't get hit by update storms.
Padmanbhan says that a typical eight-core, two-socket x64 server can manage around 5,000 virtual PCs, which is a factor of 50 over the typical VDI setup, which is lucky to get a100 PC images streaming out of a single server. And because the execution of the VMs and their workloads is happening on the PCs, not on servers, it is considerably less expensive to do client-side VDI with server-based management when you fully burden the PC, server, storage, and networking costs against server-side VDI. How much depends on the scenario, of course, and what iron you put on the desktop.
Business has picked up for MokaFive in the past year, says Padmanbhan, with sales in the first five months of this year being higher than all of 2010. The company is not providing customer counts or revenue figures, but says that any financial services, healthcare, or professional services business that cannot accept VDI, which lacks flexible offline capabilities, are taking a hard look at MokaFive Suite. Pilots tend to be for 100 to 500 PCs, but most deployments usually run somewhere on the order of 2,000 to 3,000 PCs.
Among the things that companies like about MokaFive Suite is the fact that the system breaks operating system and applications separate from user applications and user data. Companies can create a single gold image of the operating system them want to deploy to end user devices and lock it down so users can't mess with it. The user application and user data areas are kept separate from the OS portions of the virtual machine and from each other.
In the event that a machine is hit with a virus, there is a "rejuvenate" button on the MokaFive Player that grabs a pristine copy of the OS image and the most recent backup of the user apps and redeploys these images down to the PC. This process takes a few seconds and requires a reboot. The other effect, says Padmanbhan, is that PCs don't succumb to "Windows rot," because end users can use the rejuvenate button to grab a whole fresh install when Windows starts getting crufty.
Why VMware hasn't acquired MokaFive yet is a mystery. But if Red Hat wanted to create some trouble and improve its own standing in the VDI racket, it could buy MokaFive and slap a KVM hypervisor on the solution. Citrix has just bought Kaviza to offer a skinnier, less costly VDI alternative to XenDesktop and would probably not be keen on MokaFive. ®
Sponsored: Minds Mastering Machines - Call for papers now open