Outland
Dark matters
Review A quick check of the map confirms the hero's next objective – a mere two levels above him. What the map doesn't reveal are the obstacles standing between him and that adventure-progressing goal.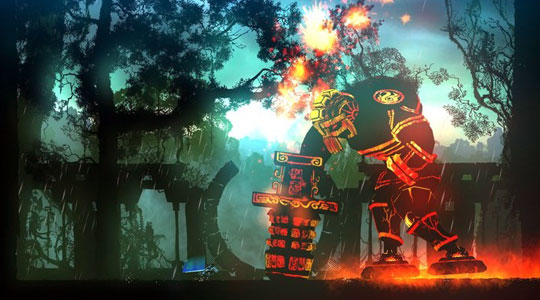 How Inca-pacitiating
Skilfully evading not one, but two spike traps with graceful fleetness of foot, the hero finds himself presented with scaleable ridge, leading to a chain of increasingly levitated platforms.
Obstructing his progress are not only a mixture of dark and light aligned crawlers – enemies which defy gravity as they cling to the sides and underneath of the platforms – but also ever-renewing conflagrations of red and blue projectiles, each polarised toward either the power of light or darkness.
Steadying himself, the hero leaps into the maelstrom; effortlessly switching from light to dark as he breaks through the storm. He momentarily halts in order to dispatch one of the light-aligned crawlers, so providing him clear passage as he ascends once more to his goal: a switch which opens a doorway to an ever-darker expanse of jungle. With a renewed sense of determination he ventures onward to the next challenge.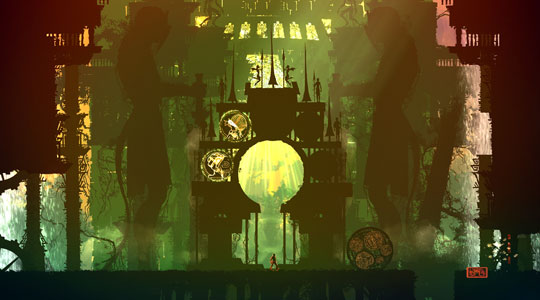 Temple fortune
OK, hopefully you can forgive me the brief foray into the realm of creative writing, it's just that Outland's sparse story – of a hero restoring order to the world – combines with evocative looks and gameplay in such a way that it's easy to build your own narrative. In the same way that a Cormac McCarthy novel, for example, shines but the merest of lights on its characters, challenging the reader to extrapolate and make sense of events for themselves.
Sponsored: Minds Mastering Machines - Call for papers now open