Sony brings multi-gadget gaming to PSP and PS3
Carry on at your convenience
Sony is launching a PSP Remaster series, porting selected PSP titles to the PS3, some with support for stereoscopic 3D, and upgraded to HD.
Not merely an exercise in re-purposing games, the series will allow gamers to share saved game data between devices, allowing games to stop playing on the PS3 and begin playing on the PSP, albeit with a slight downgrade in visual quality.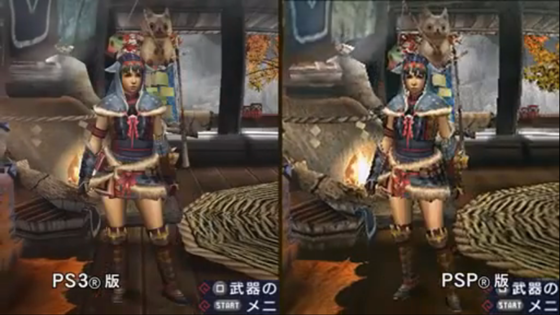 With Sony's next handheld, the NGP, rumoured to be almost as powerful as a PlayStation 3, there was already much talk of multi-gadget gaming floating around. Especially since the cloud-based save game feature was brought to the PS3 in March.
Sony has jumped the gun this week, announcing the new collection which kicks off soon in Japan with Capcom's Monster Hunter 3rd HD. There has been no formal announcement on when the PSP Remaster series will be coming over here, but expect more announcements at next month's E3 show. ®
Sponsored: RAID: End of an era?