Post haste
Assuming you have signed in, download links can be sent directly by e-mail from within the app or you can send links from your usual e-mail or SMS client.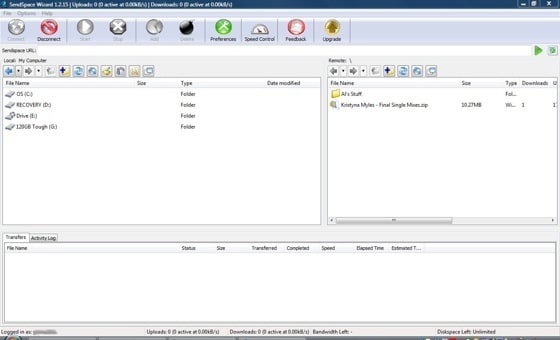 There's a desktop app - for Mac, Windows and Linux - too
Once a file has been uploaded, you can view it using the My Files menu, and easily forward more download links. Folders can only be created using a web browser, but once set up you can access and upload into them with the app.
You can create Zip archives within the app using the built-in file browser. If you want to send recorded media you can upload video, still and audio files directly from your phone's camera and sound recorder.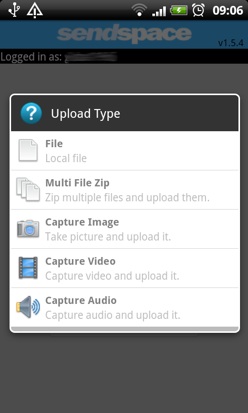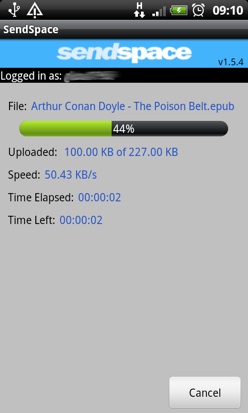 Upload away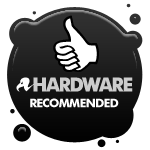 If the restrictions of the Lite service start to cramp your style you can buy a faster Premium service or go Pro and get permanent storage space and extra monthly bandwidth up to 500GB and 1TB, respectively. Payment can be made monthly, and using PayPal, which is handy if you need the facility temporarily or in a hurry.
As for security, well your guess is as good as mine. Speaking personally, if I am worried about something getting pinched out of the Cloud, I don't upload it in the first place. ®
We make our of the best Android smartphone and tablet downloads every Tuesday. It you think there's an app we should be considering, please let us know.
iDevice fans, iOS App of the Week is published on Thursday.
SendSpace QR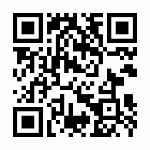 More Android App of the Week Winners

My Tracker
Google
Docs
Go SMS Pro
Communicate
Touch
Calendar

SendSpace
Move humongous files about, for free.
COMMENTS
After reading the title,
I was hoping this app would be something like a reverse version of Awesome Drop. Something where I can quickly set up a one time connection to whatever PC I'm using at the time and dump files straight across to it from my phone. Been looking for something like that for a long time.
Re: QR Code wrong
Wes, we admit it, it was the wrong QR. The reviewer has been taken out and shot, and a new QR image put in place.
Normal services has been, etc, etc.
Dropbox lets you share files too
If you put files in your Public folder you can:
a) Share individual files with anyone (basically file permissions are read-only, but directory listing is not allowed)
b) Share an entire folder with another Dropbox user
And it has 2GB available with its free account.
Android app screens: http://blog.dropbox.com/?p=439
SugarSync?
isn't that more of sync application like Dropbox rather than a file-sender like SendSpace?
I bet they thought no-one ever actually used those things
I mean, as one of my colleagues once put it, all bar-codes look the same!