Out of this World science fiction exhibition
Sci-Fi at the Brit Li
Who Goes There?
Maybe, in the era of the word processor, there isn't enough modern material to show, or SF's commercial nature has now diminished its literary dimension. Even the British Library is taken: witness the huge selection of merchandise available to buy when you leave.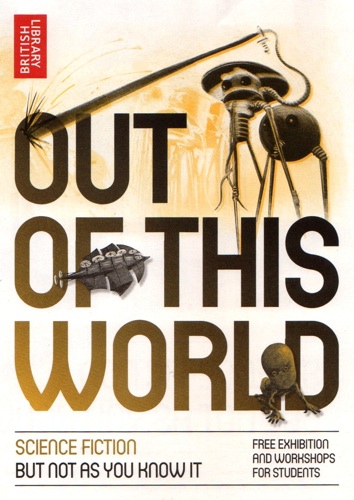 Science fiction: take it seriously
It's also an oddly clinical exhibition - all these references to authors, illustrators, composers and film-makers, all working in a genre ultimately concerned with what the future holds for humanity, and not a picture, not a biography of a one of them.
Alongside the video screens are some interactives that will keep the kids occupied but not for long, and they're unlikely to be engaged by the static displays. My advice: don't take the offspring when you visit.
Out of this World is not without its gems: Ron Grainer's handwritten Doctor Who theme score, and a (small) number of typed or handwritten manuscripts by J G Ballard, Philip Pullman and others provide an all-too-brief glimpse into the creative process.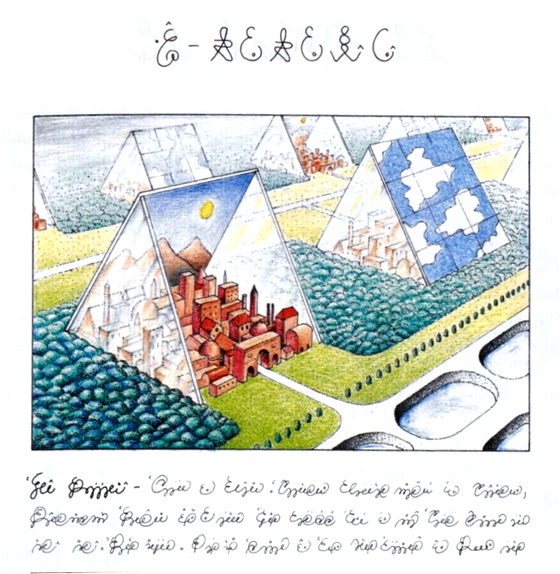 Fantastic planet: Luigi Serafini's Euro-utopia
I'd never seen or heard of Italian designer Luigi Serafini's Codex Seraphinianus, a painted compendium of futuristic cities and landscapes, all annotated in a made-up language, bizarre in that way 1970s European SF - think Fantastic Planet and French comic art from the period - could be. To its credit, Out of this World isn't as anglocentric as many SF shows tend to be.
Verdict
With is emphasis on the literary - the exhibition is notably keen to highlight mainstream writers' forays into the genre - Out of this World seems aimed more at the Eng Lit crowd than sci-fi fans. Yes, it does convey the notion that SF can and has been a genre of ideas as much as brute escapism. But for all us long-time fans - particularly those of us who've read the encyclopaedias - among the novels there's little here that's novel. ®
Sponsored: Minds Mastering Machines - Call for papers now open

Out of this World science fiction exhibition
The British Library reveals its Science Fiction treasures to show there's more to the genre than blockbuster hokum.