Nintendo Wii price plummets below £100
RRP cut, retailers slash it further
The price of the Nintendo Wii plunged today, with some retailers pushing the price of a bundle under the £100 mark.
With Nintendo's next console sure to hit shelves in 2012, the price-cut was inevitable. It was reported earlier this month that from 20 May, new bundles would be available and £50 would be slashed from the current Wii Sports Resort pack, lowering it to £129.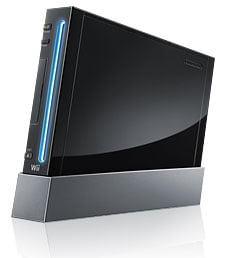 However, retailers today pushed that figure even lower, with Game, Gamestation and Amazon, all offering the bundle for £99.99. The new Mario Kart bundle is also up for grabs at the same price.
Elsewhere, Tesco lists the bundles at £109, HMV has them up for £115, while Play.com and ShopTo are more conservatively priced closer to £120.
It appears the time has come for Nintendo's "legacy console" to take a bow, so focus can fully switch to the Wii 2. An official announcement on that, though, is expected at next week's E3. ®
COMMENTS
At under a hundred quid
it's definitely worth it. It's now less than a tank of petrol!
The games are good fun, the controllers can be bluetoothed to your PC (with a bit of faffing about, anyway), and- again- it's relatively cheap. Plus it's got a web browser and WiFi so if you don't want to fire up your PC to, say, check your email you can do it right on your TV.
@ Shaun 1
You can have mine for £95. It's not been switched on for 6 months.
Just about low enough...
... to persuade me to replace the PS1 I currently have in the caravan for the kids.
hmmmm
That might be enough to tempt me
Can't see Kinect lasting 5 years...
Both gimmicks, but at least the Wii had some impressive games that utilised the control method.
Waving your arms around will get boring (and tiring) very quickly.