Sony Vaio VPCF21Z1E 16in laptop
Plastic paving slab offers 3D fun
Review Imagine my joy when asked to try out a 3D entertainment centre built into a Sony Vaio notebook. Imagine my disappointment, then, when I discover that the notebook in question is actually too big to fit in my notebook bag.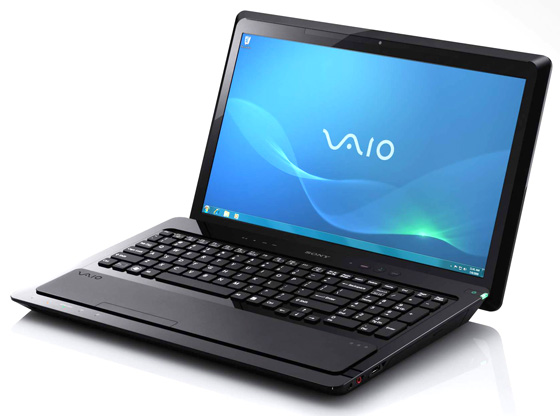 Sony's Vaio VPCF21Z1E: don't think of it as an overgrown notebook but as a very portable gaming PC.
Less a notebook than a 1,000-page grimoire with oak covers, the nattily named VPCF21Z1E/BI is one of those portable computers probably intended to replace a desktop computer. This is true, in the sense that it's about the same size as my desktop computer.
The computer makes no pretentions about portability, however. The shiny black clamshell design is a non-flush, uneven, wedge-shaped paving slab with all of its ports open to the elements, and there isn't even a clasp to keep it closed. This is a computer that expects to stay indoors – occasionally lugged from one room to another – rather than rushed around town tucked under an executive's armpit.
Hinging open the computer reveals a full keyboard with numeric keypad which has well-spaced, shiny black keycaps and is comfortable to use. An automatic light sensor triggers a white backlight to illuminate the keys when it thinks you are in a dark room. I couldn't find a way to switch the backlight on or off manually but that's hardly a showstopper.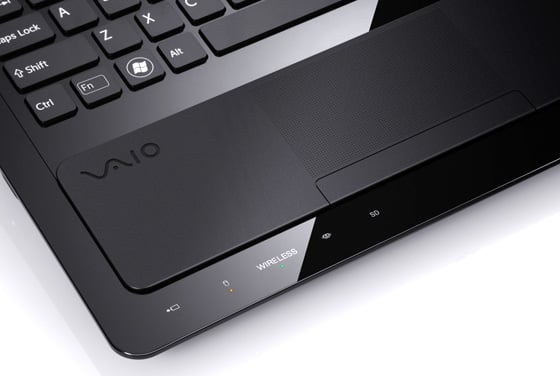 The textured trackpad is flush and not always easy to er, keep track of
The touchpad area in front of the keys is marked by a lightly textured rectangle, otherwise it is flush with a curiously unnecessary band of matte black plastic running across the full width of the computer. It supports basic multitouch gestures for scrolling, paging, pan and zoom.
Sponsored: Minds Mastering Machines - Call for papers now open