Survey shows slab-fondlers are loving their iPads
'Post-PC era' globo-slabbening awaits lower prices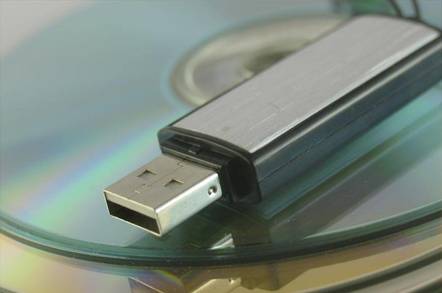 The annual Wiggin UK entertainment survey – see a bit of it here – has a new section this year taking in the public's attitudes to fondleslabs.
It brings good news to Apple and a clutch of rivals. The iPad 32GB tops the list of desirable purchases, should the punter be hypothetically given £1,500 to spend. More people would get an iPad than would upgrade their TV if they had the extra dosh.
But a significant number of people don't see the point, or prefer a laptop.
Two demographic groups have found a real use for their fondleslabs.
According to the survey, 68 per cent of men over 55 questioned said they use email more than they previously had. On the other hand, 89 per cent of women between 20 and 29 say they play games with their iPad more than they did before they acquired their tablets.
For a device with no single "killer app", this should encourage manufacturers. But only up to a point; only 4 per cent said they were waiting to see what rival products from RIM and Samsung will look like as a reason for not already owning a tablet today. It's Apple's market to win or lose.
Not surprisingly, email and web-browsing top the list of activities that people do more of once they've got a tablet.
When the non-Tablet-owning population was quizzed, 38 per cent cited cost as their reason for not purchasing – and 30 per cent were perfectly happy with their laptops. A quarter of refuseniks are waiting for the price to fall, while 28 per cent say they have no use for one, but didn't elaborate further.
Fair enough.
Horace Dediu, the former Nokia business analyst turned blogger, described the iPad as the start of the "post-PC" era. It's a phrase you've probably heard before. He was quite specific about his definition though – tablets won't replace PCs (just as PCs didn't replace minis and mainframes), but they promise to take computing to places where you previously needed something more expensive and awkward. This seems to be borne out in the poll.
Sixty-one per cent of those with tablets use theirs in bed, and 52 per cent in the kitchen or living room. Only 29 per cent use theirs for work ... ®
Sponsored: Minds Mastering Machines - Call for papers now open