Popular gamers 'should play for free' – Valve boss
But MMO pains in the arse to pay $100 extra for voice
Yesterday I wrote about the desperate need for new ideas to flog digital music. The suppliers need to experiment, and not stand by the bean-counting, unit-sales mentality that's a hangover from the physical world. Valve boss Gabe Newell wants to get away from the subscription straightjacket – and has floated an interesting idea. Popular gamers, he says, should pay less – or even be able to pay for free.
"The industry has this broken model, which is one price for everyone. That's actually a bug, and it's something that we want to solve," says Newell, in an extensive interview at Develop.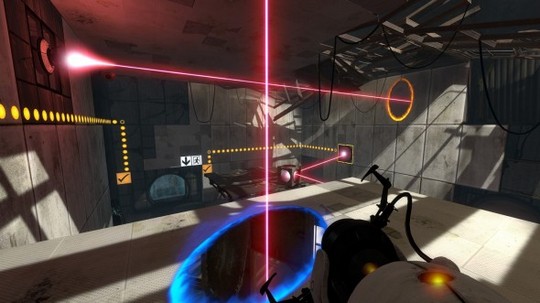 Gratuitous Portal 2 pic
Newell thinks current payment options – including a one-off retail fee for a game, monthly subscriptions, and micro-payments, are all "broken". Why not, he says, reward the popular? Popular players bring in other subscribers, says Newell, and that merits some kind of reward. Conceptually, it differs little from a traditional retail reward scheme.
Unpopular players who put others off would, of course, be charged extra.
"A real jerk that annoys everyone, they can still play," suggests Newell. "But a game is full price and they have to pay an extra hundred dollars if they want voice."
Valve developed Half Life, Half Life 2 and Portal and owns the game distribution network Steam.
Digital entertainment and media businesses have a long way to go before they can match the sophistication of supermarkets, which are experts at taking money off us. So should "people who are really popular play for less, or free", as Newell suggests?
I'm all ears. ®
Sponsored: Minds Mastering Machines - Call for papers now open