Brink
Edge of existence
Suits you sir
Next you'll choose a primary and a secondary weapon from a choice of a whole range of rifles, SMGs, pistols, shotguns, grenade launchers and more; before finally spending the experience points you're initially allotted – so expanding your character's abilities and making him harder, better, faster, stronger as Daft Punk might put it.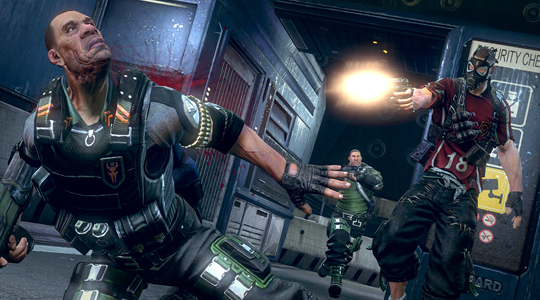 Take it on the chin
While the more devil-may-care players might head straight on to the on-line servers at this point, the cautious can instead elect to play the game solo, using either the Campaign or Challenge modes. Campaign mode presents the player with the same maps and missions you will encounter in multiplayer, with preceding cutscenes just about stringing together the overarching plot before pitting you in a pitched battle between reasonably programmed bots.
Challenge mode, meanwhile, playable by a team of four human players with bots filling in the other roles, drops the pretence of story. Instead, players are presented with mini-objectives which act as tutorials of sorts as classes, movement, objective types and so on are introduced. Each carries three difficulty levels and rewards the player with upgrades for all kinds of weapons. Alas, the harder difficulties are nigh on impossible for a single player and still very hard with fellow human players in tow, such is the accuracy of the AI.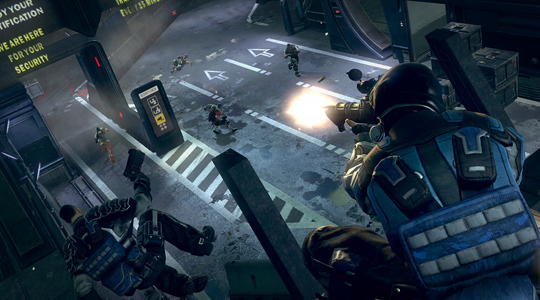 What happens if you don't pay the toll
Suitably warmed up, there's really no reason not to jump into the on-line maelstrom and that is exactly what I did. Other than a troubling degree of texture blurring (which Splash Damage has promised to patch), the first thing to strike you is the SMART movement system. This is not too dissimilar from the movement of Mirror's Edge – with leaping, climbing and sliding aplenty. It's a cool system, which advances standard FPS locomotion; leaving lighter classes to clambering up obstacles on their way to completing objectives.
Sponsored: Minds Mastering Machines - Call for papers now open