BMW tests laser-guided car junction buddy
Prang-free lane crossing promised
BMW has developed a laser-guided accident avoidance system to safely guide drivers out of junctions where they cross a traffic lane.
You know: you're at a T-junction, turning right. That manoeuvre will put you at risk from cars approaching from the right. That's no problem if you have a clear view. BMW's system is designed to step in if you don't.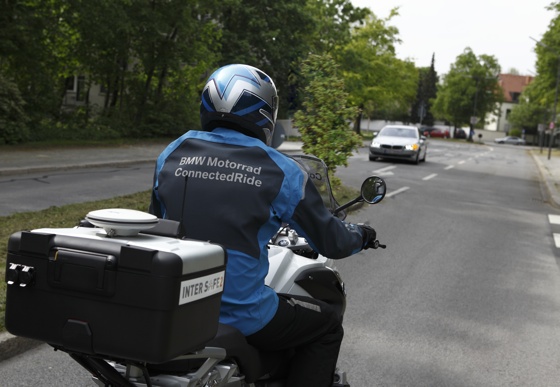 In Germany, where the system was developed, the technology looks out for left-hand turns, of course. BMW says the approach is constantly scanned and if the driver enters a left-turn lane - detected using the GPS system combined with a camera that looks out for appropriate on-road lane markers - the laser unit is triggered.
It sends out three beams from the front of the car to map out a zone to a range of 100m. Cars, trucks and motorbikes are detected. If the car continues to move despite their presence, and is travelling at 6.25mph (10kmh) or less, the brakes are applied.
The driver gets audio and visual warnings too.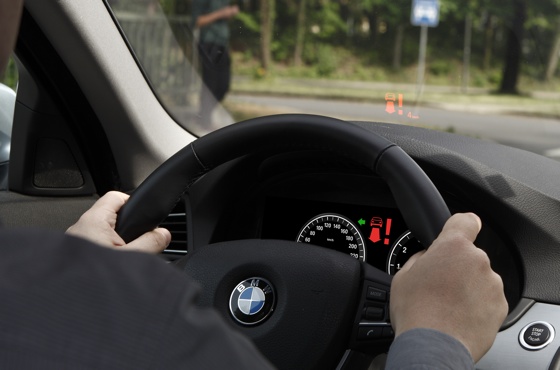 As soon as he or she hits the anchors, the auto-control system is disengaged. Likewise, if the gas pedal is tapped - a safety feature, BMW said, essential if the driver is not turning left but pulling over out of the way of an emergency vehicle.
The boffins at BMW envisage the kit fitted to all sorts of vehicles and, when combined with car-to-car communications, allow the approaching vehicles to know exactly how fast the other is travelling and in what direction. That data allows them to calculate trajectories and thus the likelihood of a collision, taking action if the event has seemingly been missed by the drivers.
Impressive stuff, and the left-turn kit is already working in test vehicles. No word yet, though, on when the tech will make it to ordinary motors. ®
Sponsored: Minds Mastering Machines - Call for papers now open