Alcatel-Lucent bribery scandal reverberates in Australia
NBN boss in embarrassing backflip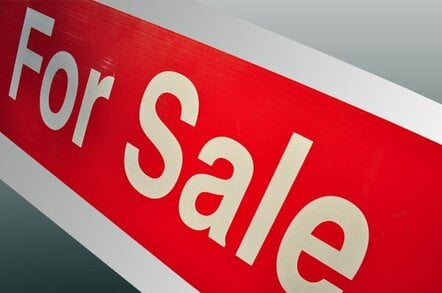 Alcatel-Lucent is facing a refreshed raft of trouble: a US federal judge has decided that Costa Rican telecommunication company ICE can challenge the US$137 million criminal settlement between the vendor and the US Department of Justice finalised last year.
ICE received approval last week to seek victim status in the bribery settlement, which promises to dredge up a raft of concerns that Alcatel-Lucent believed were behind it.
Former Alcatel-Lucent executive and current NBN Co CEO Mike Quigley issued a statement on Friday conceding that had responsibility for the region involved in the scandal.
The new action will be a headache for NBN Co, the government-owned company building Australia's National Broadband Network, and the Australian government, which has so far defended Quigley's appointment to lead the NBN project.
Until now, Quigley has stated that despite being holding the roles of president of fixed communications and president of Alcatel North America, at the time the bribery took place he was not responsible for the operations in Costa Rica, one of three countries where Alcatel-Lucent admits employees bribed officials for contracts.
"I have today been advised by Alcatel-Lucent that, contrary to previous advice, Costa Rica was among the many countries and territories in North, Central and South America that were part of my wide-ranging portfolio of responsibilities in the period March 2001 to January 2003," Quigley said.
He maintained that despite his admission, he "was not involved in any of these matters as is evident by the fact that in the course of their thorough investigation, the Securities and Exchange Commission and the US Department of Justice did not seek to interview me nor did they make an adverse finding in relation to me."
Quigley added that he would not make any more comments because of pending legal action the US.
Last year, Alcatel-Lucent agreed to pay the US Securities and Exchange Commission US$137 million to stop ongoing criminal investigations into the company's activities, surrounding bribery activities totaling over US$8m for contracts secured between December 2001 and June 2006 in Latin America and Asia. However, ICE, one of Alcatel-Lucent's South American customers, claims to have lost hundreds of millions of dollars as a result of the vendor's actions.
The telco has asked the District Court of Florida, where the case is being heard, to reject the deal.
ICE believes that the terms of the settlement were "exceptionally lenient in light of the severity of the crimes charged and force the entire penalty to be borne by the public shareholders of Alcatel-Lucent rather than the persons responsible for that conduct."
By filing for victim status the carrier can argue to order restitution as part of the sentence against Alcatel-Lucent and its subsidiaries. It is asking for a sentence that is "commensurate with and reflective of the severity of the criminal activities of Alcatel-Lucent and its subsidiaries."
On 31 December 2010, after the settlement was announced, Alcatel-Lucent stating that "in its investigations, Alcatel-Lucent found no evidence that either Mr Quigley or Mr Beaufret had any involvement in, or knowledge of the actions of the former Alcatel or its subsidiaries' employees that are outlined in the allegations presented by the US Department of Justice or the Securities and Exchange Commission in connection with Monday's announcements."
(Jean-Paul Beaufret, referred to in the statement, was formerly Alcatel's CFO and is now CFO of NBN Co.)
Last month the former president of Alcatel Costa Rica, Edgar Valverde, copped a 15-year prison term. A San José criminal court also sentenced former Costa Rican President Miguel Ángel Rodríguez, 71, to a five-year prison term for "instigating corruption" in the deal between ICE and Alcatel-Lucent.
It found that Alcatel employees paid bribes to persuade ICE directors and other government officials to buy 400,000 mobile phone lines. Eight other co-defendants also were found guilty of various corruption charges and received prison terms ranging from 18 months to 15 years.
Fall out from the scandal has also led to Alcatel Lucent being banned from bidding on any new telecommunications contracts for a year by Telekom Malaysia and mobile operator Axiata. ®
Sponsored: Minds Mastering Machines - Call for papers now open