Darkspore
DNA match
Team play
Darkspore is greatly influenced by other more successful games, yet Maxis seems to have tried to rewrite certain aspects of the rulebook for no reason: simplifying the gameplay so much so it could almost be handheld game and then complicating the enjoyment of levelling so it becomes almost frustrating and irritating.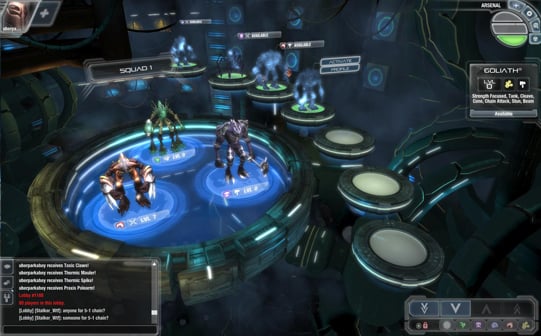 Let's get out, this really isn't working. Sauna anyone?
Maxis obviously wants you to play nice, as Darkspore is all about co-operation, but I found it hard finding three other players. The matchmaker was a let down as it often left me completing chains solo. So be warned, you'd probably have better luck sending shouts out in the chat lobby.
The PVP is at best disappointing, at worst soul destroying. Balancing seems like pretty obvious thing to overlook. Maxis needs to fix this or people just won't bother. It all seemed to be which player had the best gear without even a nod to skill or strategy. Indeed, Bloodline Champions does the top down mouse pointing PVP with much more class and elegance.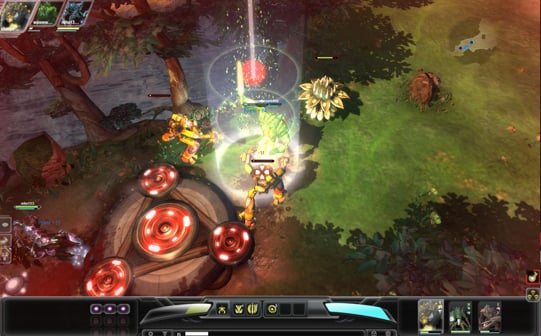 Green me up, grotty
Verdict
All that said, I found Darkspore intriguing and pleasurable. The wealth of customisation options and the core battle system kept me playing long enough to almost forgive the thin storyline and this may well be enough for others, the alternative for me being to visit the pub in anticipation of the wonder that will be Torchlight 2 ®
More Games Reviews

Operation Flashpoint 2:
Red River
SOCOM 4
Portal 2
Total War
Shogun 2
Crysis 2
Sponsored: Minds Mastering Machines - Call for papers now open

Darkspore
Maxis try to maximise the magic, but the storyline could have been fleshed out more. Available on PC only.