Darkspore
DNA match
Scintillating scenery
The first thing that is obvious to me is that Maxis has spent its time creating something meth head addictiveness, rather than a great game. With five different characters with 25 different variants to collect, it all gets a bit Team Rocket.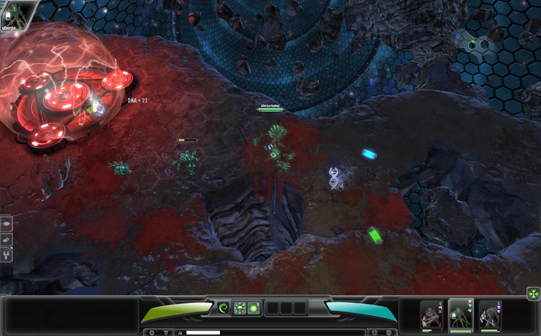 Watch out for the bloody hole
Darkspore is pretty-pretty. I loved the blood splatters as you click, click, click to hack and slash, and the crystals looked amazingly bling. Exploring whispering forests, nocturnal planets, icy wastelands with lava geysers kept me busy and there are a variety of enemies leading to some scary bosses with welcome random pickups to keep you clicking.
The ambient sound and music seemed like a post rave afterthought and, like the storyline, a missed opportunity to add more atmosphere to the game. The UI is basic but polished, letting you see what's going on while not distracting you from game play. That said, sometimes the weird top down angle you play from got a little distracting.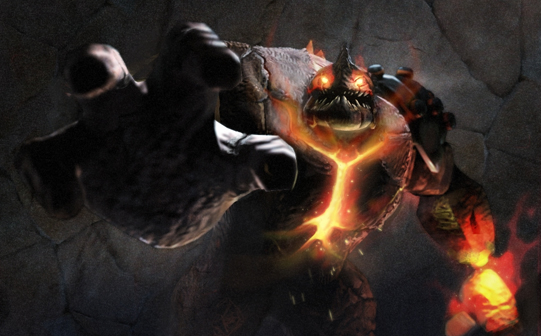 Feel the fire within me
Talking of game play there really isn't that much to talk about, it's all point at nasty, click on nasty, kick that nasties arse. Like my beloved World of Warcraft, dead nasties drop loot – the rarer the loot the lower the drop rate. Anyone can play as long as they can click a mouse and the more you click, the more lovely random drops you get. Your loot upgrades your stats such as attack power, intelligence, and crit chance.
Sponsored: Minds Mastering Machines - Call for papers now open