Darkspore
DNA match
Duty free through customs
The initial customisation screens remind me of the original Spore and that got me feeling nostalgic and comfortable with the general look of things. The creature creator lets you customise your heroes with weapons and armour, but most importantly in my book, wings, claws, tails and even eyeballs. This allows you to create creatures that are completely unique while enhancing your stats. Hero levelling is not achieved through XP like in most games, but on what items you buy with collected DNA and paste onto your heroes. Bring on the purples (epic loot).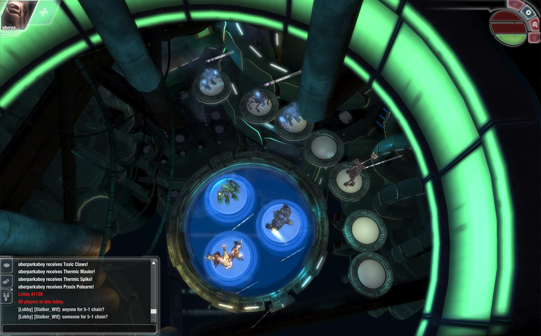 Where's the bubbles? This Jacuzzi is junk!
Science developed Darkspore to be controllable Living Weapons (little did they know). These living weapons are divided in five genetic styles. Bio genesis deals with nature and is basically druid get out your pets, Quantum genesis deals bullet time with a little matter ability, Plasma genesis is flaming, Cyber genesis use missiles and lasers and Necro genesis, you big Goth, better bring out the zombies.
You create a squad of three characters, which are either Sentinel, Ravager and Tempest heroes. Sentinels are your usual slow tank, Ravagers are dexterity fighters ready to go all Wolverine on your arse while dodging incoming shots and Tempests are rangers. I enjoyed the Ravager heroes because they get to dodge, which makes them more exciting to play.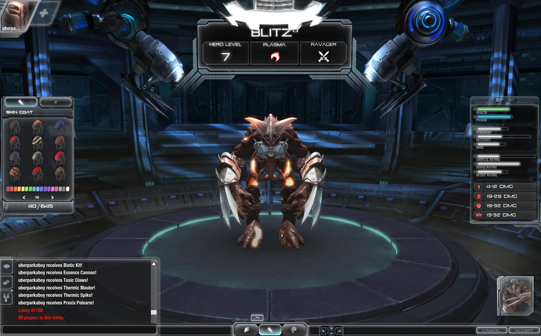 Wolverine's crack head cousin
You only use one of your squad members at a time and you're continually swapping to another character with a small cool down time between each swap. Different nasties suffer damage from the different genetic styles and, when defending against an incoming horde, my heroes often took some serious damage.
Sponsored: Minds Mastering Machines - Call for papers now open