Peak performance
Despite not being able to see the promised performance on this system, this is still the fastest SSD I've had on my test rig, certainly when it comes to 4KB random operations. Perhaps OCZ's Vertex 3 and its SandForce controller can out do the M4, but when I get one on my desk, I'll let you know.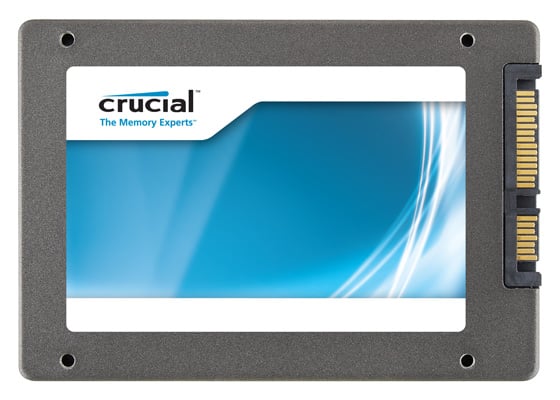 While not living up to the claimed spec, it remains exceptionally fast
Verdict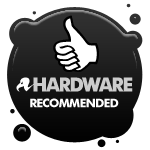 As for this specific 256GB Crucial model, £360 may still be a bit pricey for some but if you're not a particularly data heavy laptop user or your system can accept some spinning platters for secondary storage, then I'd highly recommend the M4 as your next upgrade. Make sure your system is SATA 6Gb/s capable though, or you won't see too much of the benefit over the likes of cheaper SATA 3Gb/s drives such as Samsung's 470 series. ®
More Storage Reviews

Iomega
Home Media Network
Cloud Edition
Synology
DS411slim
How I learned
to stop worrying
and love SSDs
Seven...
SSD Sizzlers
Cloud Engines
Pogoplug

Crucial M4 256GB Sata 3 SSD
SSD meets Sata 3
COMMENTS
Re: Wrong!
Plus I doubt there is any CPU upgrade you can perform that would result in a 300% performance increase which didn't involve buying a completely new motherboard and replacing all your RAM because it's last year's style and now completely wrong.
Hybrids
I want to see more hybrid drives with larger SSD based caches. For my work a large internal HD is important. I currently run one of the 512gb Seagate hybrids. The performance increase for apps you open every day is huge and for only a little more than a traditional platter drive. It's not as fast as a pure SSD but it's very respectable for stuff like OS boots and opening Final Cut Pro. From the tests I did (from memory) starting Final Cut Pro (plug ins and all) took about 50 seconds on the old platter HD, but now takes under 20 seconds. No doubt an SSD could do it in in 10 seconds, but the cost!
So I'd like to see larger SSD caches on these drives as they seem to do a good job.
People expect instant-on, these days.
That's progress, like it or not. Or are you still on dial-up?
I have 120GB SSD's in all the workstations at work
They are the biggest performance increase you can give an old-ish machine, new machines just fly with them, no long shutdowns and start-ups. The users couldn't believe the boot up times.
People get straight to work, no twiddling thumbs or going for a walk, multiply all those saved minutes across the workforce over a year and they definitely pay for themselves.
Ouchey
Good god. I've got a 256GB in my MBP 2011 17" and it's given me nothing but trouble. I'd love to hear your experiences. Macbook support of SATA3 is very very flakey, so don't expect anything to work out of the box. I'm currently looking at moving the M4 to the optibay, as this is supposed to be the only stable way to run this drive atm