Skype meets YouToob
You can also follow your friends, or be followed by others on Qik, just as you can with Twitter, ensuring that you always keep up to date with the latest videos from your friends.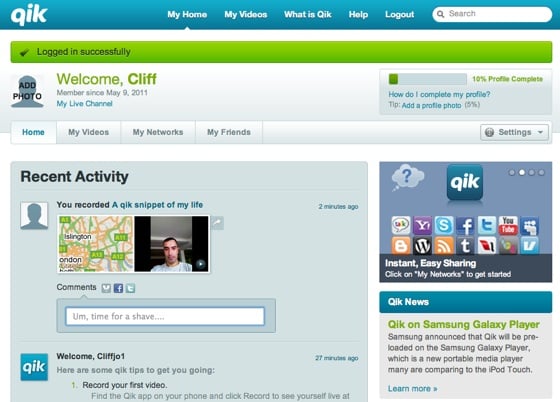 Or share your videos on Qik's own site
Skype tells me that it's these sharing and social options that set Qik apart from the existing Skype app.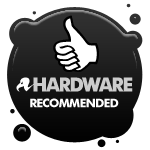 It may be that Qik is merged into Skype at some point in the future, but for now Qik's cross-platform chat and sharing options make it a handy app for any iPhone or iPad user who wants to keep up to date with their Android-toting friends. ®
We'll be making our selection of the best iOS smartphone and tablet downloads every Thursday. It you think there's an app we should be considering, please let us know.
'Droid fans, Android App of the Week is published on Tuesday.
More iOS App of the Week Winners

Sccope
XSysInfo
ForeverMap
360
Browser
Air
Video

Qik Video Connect Plus
Cross-platform compatibility and social networking features make this one of the better video-chat apps currently available
COMMENTS
err, is there a PC version of Qik ?
I mean, when I'm under way, and I'm limited to the phone, I'll use that, of course...
But when I have access to a computer, I'll hardly sit there and twiddle with a flipping cellphone screen.
And since its important to be able to use the same same software to connect with friends, Qik would be helped a lot by a desktop version...
Of course, now they'll just get merged and rationalized into oblivion by some insane Microsoft Middle Manager with his own secret agenda for fame and self promotion.
I cannot recall the last time Microsoft successfully integrated an aquired software team.
And its really weird that Microsoft buys Skype right as a bunch of my friends are jumping ship to a more generic, interoperable voip software, partly cause Skype has become a buggy piece of bloatware on the desktop, and has been crippled (undoubtedly at Talco's behest) on Smartphones.
Add retarded UI choices, like not making a keyboard hotkey assignable for the new video-still capture function, and it makes you want to change to ...something else, whatever that maybe.
Yuk
is it compulsory for these programs* to have stupid mis-spelled named such as "Qik"
* App refusenik here