Qik Video Connect Plus
iOS video call app that's Android friendly
iOS App of the Week I suppose we could have had Qik as the Android App of the week too, since the main change that Skype has made to this video-chat app since acquiring it from the original developer earlier this year is to make it cross-platform.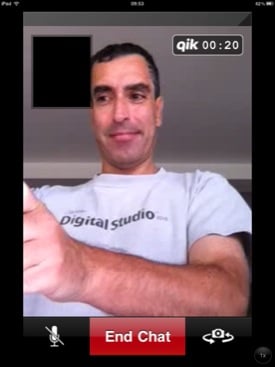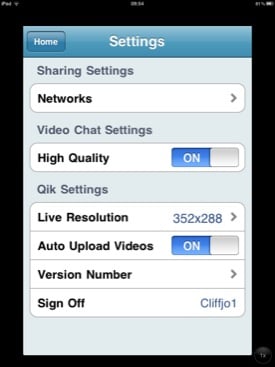 Video chat for free - even over 3G
The great divide has been crossed, allowing owners of iOS and Android tablets and smartphones to video-chat together.
It's not the only video-chat app available on either platform, of course, but Qik does have other features that make it a good alternative to Apple's own FaceTime software, or even to Skype itself.
The app works over both 3G and Wi-Fi networks, and provides options for adjusting image quality and resolution to cope with slower 3G connections. It also includes options such as video email, which allows you to record a video clip and then email it to your friends if they're not available online there and then.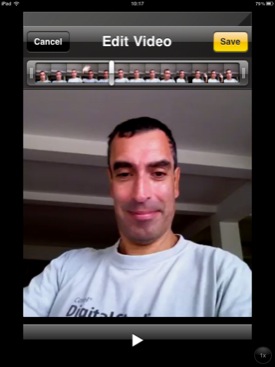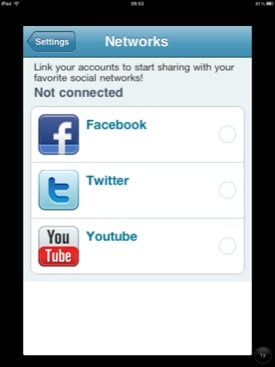 Edit your recording (left) then share it on the usual sites (right)
The developers have suggested they may charge for this particular option in the future - though that may well change now that Microsoft has bought Skype - but if that does happen then you do still have the ability to automatically upload your video recordings to your own personal gallery at Qik.com, or to post videos to your Facebook wall, Twitter account or YouTube.
COMMENTS
err, is there a PC version of Qik ?
I mean, when I'm under way, and I'm limited to the phone, I'll use that, of course...
But when I have access to a computer, I'll hardly sit there and twiddle with a flipping cellphone screen.
And since its important to be able to use the same same software to connect with friends, Qik would be helped a lot by a desktop version...
Of course, now they'll just get merged and rationalized into oblivion by some insane Microsoft Middle Manager with his own secret agenda for fame and self promotion.
I cannot recall the last time Microsoft successfully integrated an aquired software team.
And its really weird that Microsoft buys Skype right as a bunch of my friends are jumping ship to a more generic, interoperable voip software, partly cause Skype has become a buggy piece of bloatware on the desktop, and has been crippled (undoubtedly at Talco's behest) on Smartphones.
Add retarded UI choices, like not making a keyboard hotkey assignable for the new video-still capture function, and it makes you want to change to ...something else, whatever that maybe.
Yuk
is it compulsory for these programs* to have stupid mis-spelled named such as "Qik"
* App refusenik here