Operation Flashpoint 2: Red River
Strategic manœuvres
Mapped out
Fireteam Engagements work well to extend Red River's gameplay, but without competitive deathmatches, and with just two maps per scenario at present, it's only going to extend the experience by around four or five hours.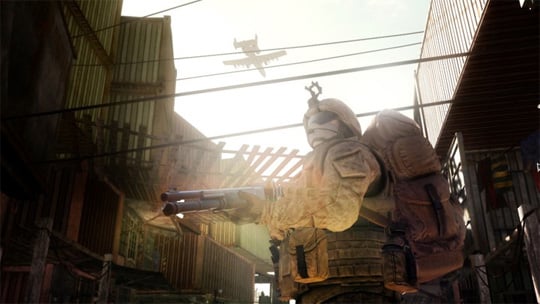 Battle fatigues?
Verdict
Red River's slow pace and strategic focus won't be to everyone's liking, especially console players accustomed to the high-tempo run-and-gun mechanics of Call of Duty and Battlefield. But overlook its flaws and lack of big-budget polish, and you'll find a enjoyable challenge in Codemaster's distinctive take on war. ®
More Shooting Games Reviews

SOCOM 4
Crysis 2
Killzone 3
Bulletstorm
Homefront
Sponsored: RAID: End of an era?

Operation Flashpoint 2: Red River
A singular take on war that might prove too authentic for some. PC, Xbox 360 (tested), PS3
Price:
£29.99 (PC), £39.99 (Xbox 360 and PS3) RRP