Reg Hardware revamps YouTube channel
Silver screen
Site News Reg Hardware's YouTube channel has been given an overhaul, complete with a swank new look.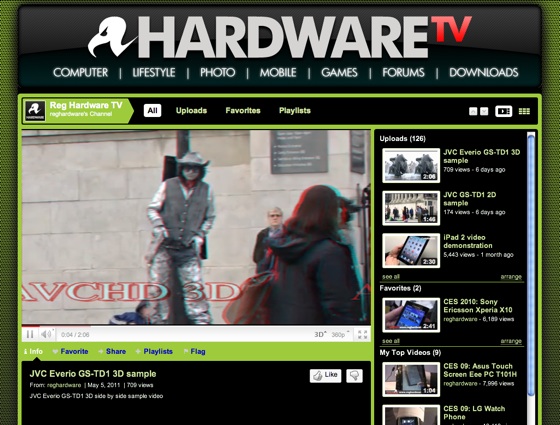 Reg Hardware TV packs in all our existing content - from classics like the first steps up steps of Honda's Asimo robot and Samsung's cutting-edge see-through OLED screen to our hands-on pre-launch demo of Apple's iPad 2.
And there's a whole lot more juicy stuff on its way.
In fact, why not tell us what kinds of video content you'd like Reg Hardware TV to present. Video reviews? Hands-on demos? Interviews? Whole shows? The Reg Hardware Forum awaits your thoughts. ®