Spotify's music manager makeover - does it work?
Join their download club, use your iPod, scratch your head...
Is the song available or not?
Annoyingly, Spotify continues to display song titles which you have stored locally, but which it doesn't have on its servers, in grey. This is ambiguous and suggests the song isn't available ... Why do you need to be told this? If you already have it locally, who cares whether it's on the Spotify's servers or not?

Grey means it's not available? No, it plays fine.
Not all metadata is transferred. Playcounts and ratings are not transferred in the import. In fact, ratings in Spotify are the simple binary star. This might be a deal breaker for some.

It does show some odd inconsistencies in the Spotify library.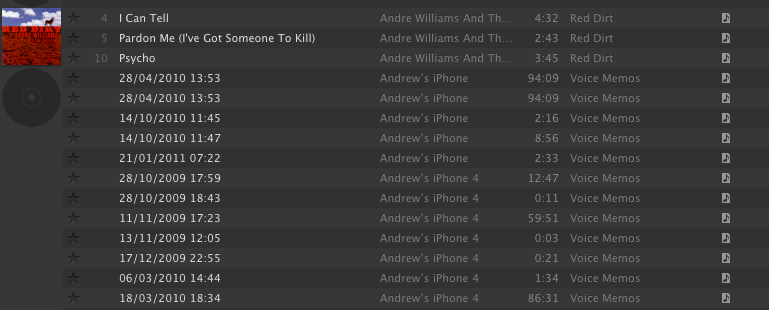 Spotify imports what it can, including iPhone voice memos.
So let's make a custom playlist and see how it works.
Syncing in action
Custom playlists in Spotify now show the album artwork as a sequence of thumbnails too. Juggling the order of the playlist juggles the thumbnails.
While playlists synced fine, the data didn't. This list, for example, didn't play.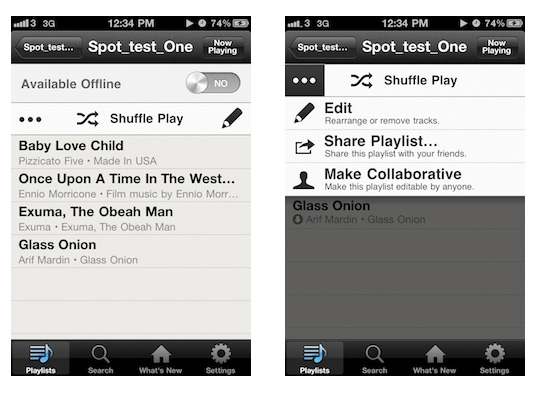 Spotify's new iPhone client
Sponsored: Minds Mastering Machines - Call for papers now open