Panasonic TX-P42GT30 42in plasma 3D TV
Class act
Stream on
Media streaming is second nature. Once networked, the TV quickly discovered all my connected devices and I was soon enjoying sound and vision from my Nas devices. File support is excellent and includes AVCHD, AVIs and MKV wrapped content.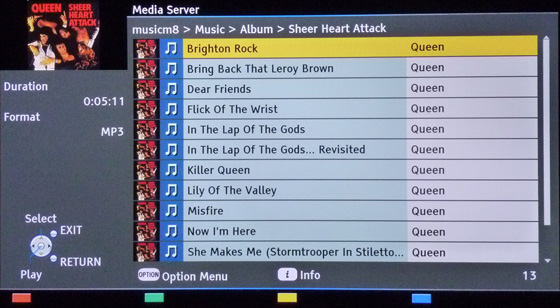 Network browsing
Among the audio file types accommodated are MP3, AAC and WMA. Onscreen presentation includes album art for music. This level of sophistication is in stark contrast with the brand's 2011 Blu-ray players which offer nowhere near as much finesse or flexibility.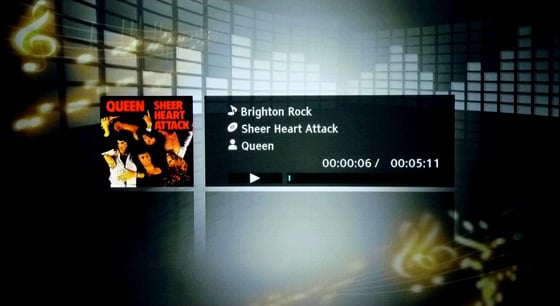 Music playback
The TX-P42GT30 earns top marks for its visual acuity. Black levels are excellent and colour fidelity is convincingly vibrant, offering real (rather than orangey) reds. The set also has an excellent greyscale and delivers outstanding shadow detail.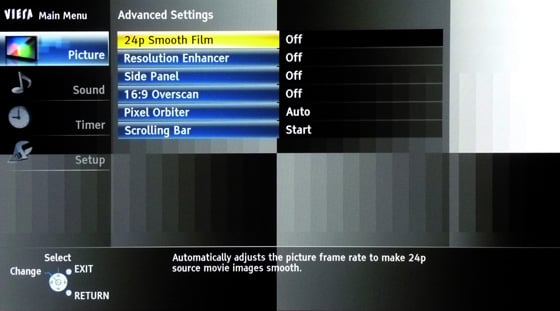 Advanced picture menu
Panasonic's 600Hz sub-field drive Intelligent Frame Creation Pro tech may be a useful weapon for high street barkers, but in reality, the screen looks better when it's turned off. The set's native motion resolution is 1080 lines, regardless of IFC.