Panasonic TX-P42GT30 42in plasma 3D TV
Class act
Pattern pending
A test pattern to assess motion resolution developed by the Advanced PDP Development Centre, featuring an ever-decreasing graticule grid, confirms this excellent performance. Scrolling horizontally at 6.5ppf (pixels per frame), image definition is clear to 1080 lines. There's a small amount of picture fizz, but this is not identifiable in live footage.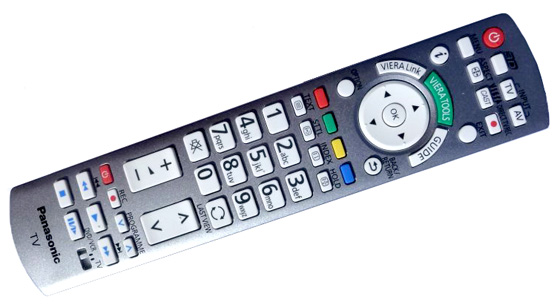 All the usual suspects on the remote
Increasingly the speed of the pattern to 12.5ppf results in no loss of detail. A secondary test pattern, comprising scrolling Japanese and English text, remains clean and crisp at 100, 50 and 30 per cent brightness. You want a TV for sports? This is it.
I was also pleased to see THX certification for both 2D and 3D content. Certification boils down to a particularly well-judged picture preset which optimizes the panel for 2D movie watching, and some effective auto compensation when you don 3D glasses.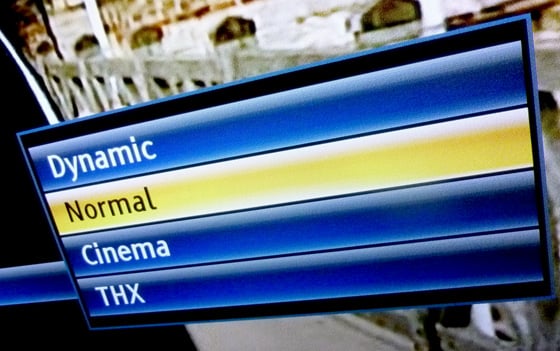 Preset options
Last year's Panasonic plasmas were the screens to beat when it came to 3D, and this year their performance is looking even better. The spectre of 3D crosstalk has been reduced to the point where even classic double imaging test sequences fail to present problems. One reason for the lack of double images may well be down to the introduction of some newly developed fast switching phosphors.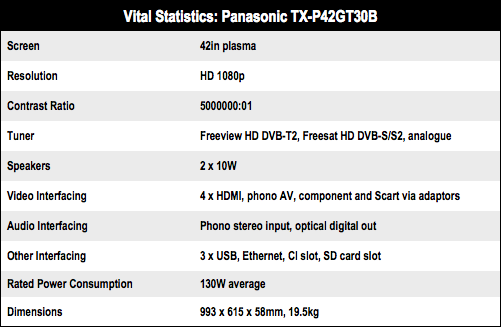 Sponsored: Minds Mastering Machines - Call for papers now open