Reg reader lost for words over blank HP keyboard
Wireless ... and letter-less too
Pics PC buyers have become used to having to do most of the donkey work when it comes to setting up their machines, but Hewlett Packard has gone one better by supplying keyboards that are not just wireless, but letter-less and digit-less too.
Just look at these pics from Reg reader Ian who said he has just received this pristine, virgin interface device from one of the vendor's resellers.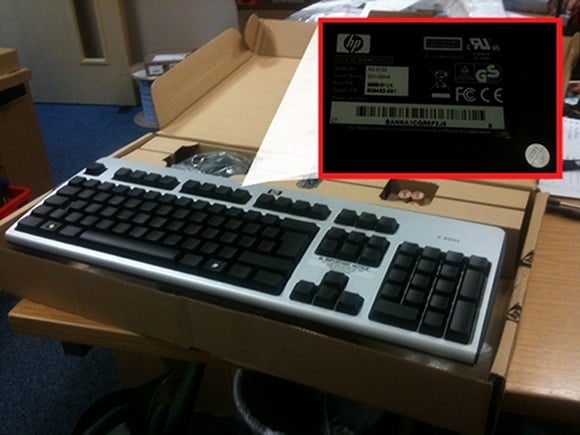 Tabula rasa
Instead of a jumble of letters, numbers and rarely used punctuation, the Zen-like device is adorned with nothing but a simple HP logo and the Windows Start key. Oh, and the quality control sticker on the back, of course.
This might have left most users seeing red, before shooting off an angry and badly-typed email to HP support.
Ian, on the other hand, clearly saw a blank canvas, and quickly adapted it into a YouTube-specific keyboard, as the second pic shows.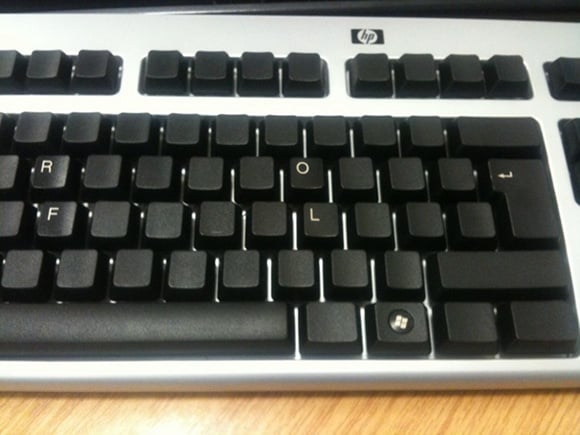 Everything you need in a keyboard
We're sure the rest of you have received similarly stripped down deliveries. Send the pics to the usual address. ®
COMMENTS
French letters
"with French letters on the keys" - that's not where they're usually most useful.
Managers Keyboard
At one of this countries "national" banks, we produced a new keyboard secifically for IT Team Leaders and Managers.
It only had F Y I and Return, given all they ever did was forward on the email's from their boss.
(anonymous, just in case I ever end up back there)
Maybe that's it
Maybe they're ensuring a steady supply of extra packaging by sending the letters seperately, each in it's own well padded box?
I'm keeping it
My colleague was going to return it to Misco, but I'm clinging on to it. Too unique. I was tempted to stick it on eBay but now it's on my desk I'm never letting it go again :D
USB blank Das Keyboard: £125
2.4GHz wireless HP blank keyboard and mouse: £29.99
Geek love: Priceless
Don't see the problem...
Piano keys have always been blank, nobody complains about that, do they?