Panasonic DMP-BDT310 Blu-ray player
Image is everything?
Conversion tactics
The player will also convert 2D DVDs and BDs to 3D – well, an unpredictable and pointless version of 3D. The stereoscopic effect tends to vary depending on the quality of the source, with Blu-ray the best bet.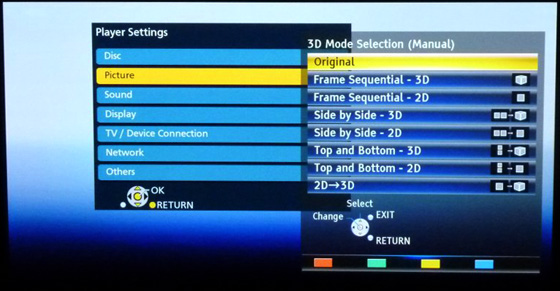 Numerous 3D options as well as conversion are supported
Once the 2D-to-3D function is engaged, images fluctuate between an undulating flatness and the multi-plane appearance of a lenticular print. Yes, there's occasional depth in these images, but the process is far from convincing. Indeed, dimensionalising the lovingly remastered Blu-ray of Goldfinger felt positively sacrilegious.
If the conversion process wasn't strange enough, this feature is joined by a truly bizarre embellishment buried in the manual 3D settings, which Panasonic calls Frame Width. This allows you to place a thick 'feathered' border around the edge of the picture. You can even change the colour of this border, from black to grey, blue or red. The effect is like looking through a dirty window. The argument is it makes the 3D effect somehow 'more natural.' It doesn't.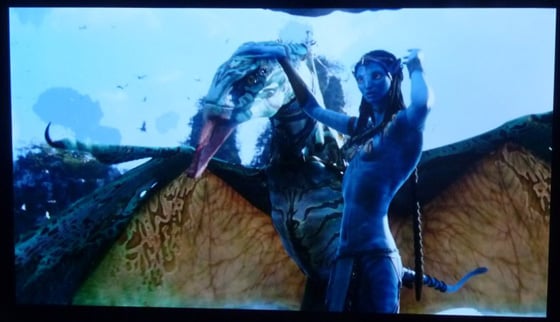 You choose: without Frame Width borders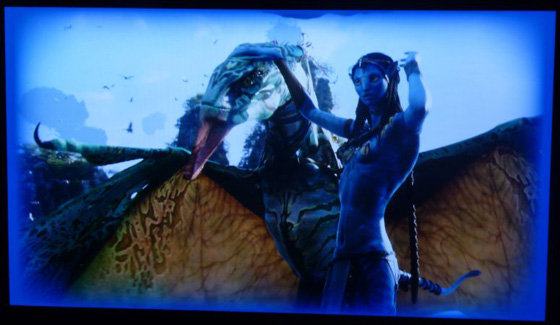 Or with the 'more natural' feathered Frame Width borders
While I refuse to describe this player as an audiophile choice – it's way too slight and populist for that accolade – it does sound extremely good with CDs. There's a clinical clarity to the way it images. It may be more algorithm than rhythm, but I like it none the less. Still, if there's one compelling reason to buy this deck, then it's picture performance. Image quality is best in class. Colour fidelity is exceptional and high definition detail sparkles.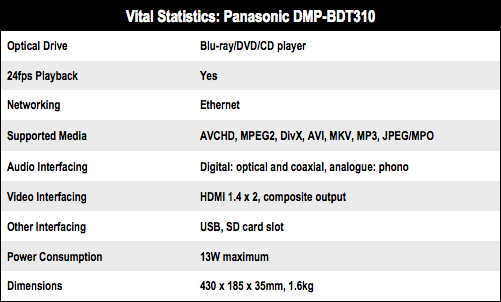 Sponsored: Minds Mastering Machines - Call for papers now open