Brocade puffs CloudPlex and Virtual Compute Blocks
Data centres without walls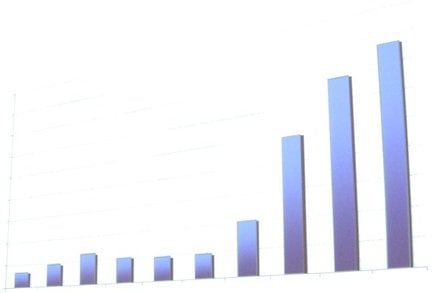 Brocade has developed a CloudPlex architecture with Virtual Compute Blocks, saying it is aimed at helping enterprises becoming virtual enterprises running data centres without walls.
The idea is that the network is the data centre and that CloudPlex will help every data centre become a service provider and achieve better business agility and financial efficiency, according to John McHugh, Brocade's chief marketing officer. He's careful to say that customers won't get this if they choose vertically integrated IT stacks from single vendors: "[The] cloud in a box. Architecturally it fits 30 years ago; it's a mainframe ... But it doesn't give you infrastructure flexibility ... There's a fundamental missing element: an architecture that doesn't replicate the vendor lock-in of the past." That, of course, is CloudPlex.
Brocade says it all depends on server virtualisation and that the service will: "help customers scale their IT environments from managing hundreds of virtual machines (VMs) in certain classes of servers to tens of thousands of VMs that are distributed and mobilised across their entire enterprise and throughout the cloud."
There are three currently available CloudPLex components:
Networks comprised of Ethernet fabrics and Fibre Channel fabrics;
Multiprotocol fabric adapters;
and High-performance application delivery products.
The components on the roadmap are:
Brocade Virtual Compute Blocks (VCBs) – integrated, tested and validated solution bundles of server, virtualisation (hypervisors), networking and storage resources. It will enable its systems partners and integrators to deliver VCBs in pre-bundled, pre-racked configurations with unified support;
Fabric and network extension capabilities delivered through a platform that supports IP, SAN and mainframe extension technologies including virtual private LAN services (VPLS), Fibre Channel over IP (FCIP) and FICON;
"An advancement of Brocade Fabric ID technology called 'Cloud IDs' that enables simple and secure isolation and mobility of VMs for native multi-tenancy cloud environments";
An open framework for management, provisioning and integration to promote multi-vendor and system-to-system interoperability specifically for cloud environments. These include Brocade products supporting OpenStack software for storage, compute and Software-Defined Networking (SDN) capabilities enabled through OpenFlow; and
Unified education, support and services to help customers manage this highly distributed "Virtual Enterprise" environment.
Brocade published supporting statements from Dell, Fujitsu, Hitachi Data Systems and VMware.
Brocade is also announcing a set of 16Gbit/s Fibre Channel products for Fibre Channel fabrics, including a DCX 8510 Backbone with up to 8Tb of bandwidth, claimed to be unmatched in the industry. There is integrated metro and geo (beyond 100km) connectivity on the line cards. The core routing blades can run up to 32 X 64Gbit inter-chassis links. Chassis can be 2 - 50m apart. The individual 64Gbit ICLs are dedicated and can be trunked together.
Existing DCX chassis can be upgraded to the next feature set.
There is a new switch for small and medium enterprises – the 6510 – which can encrypt and compress traffic through its up to 48 x 16Gbit/s ports. It has on-demand, "pay as you grow" scalability through software licenses.
There is a 1860 universal fabric adaptor supporting Fibre Channel HBA, Ethernet CNA and Ethernet NIC capabilities in one car, priced Brocade claims, at less than a 10GbitE port today.
Brocade is also adding dynamic fabric provisioning and better fabric monitoring, diagnosis and performance degradation detection. ®
Sponsored: Minds Mastering Machines - Call for papers now open