Storage duopoly to transform industry?
Hybridisation could goose I/O density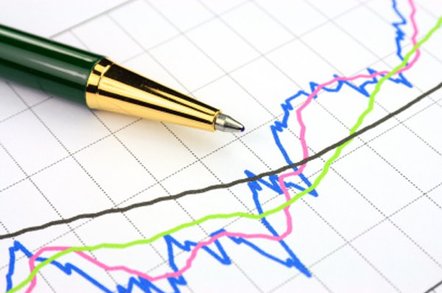 Comment The after-effects of the Western Digital and Seagate embiggening could be to slow down technology development in the hard-disk drive industry. Why spend development money when you don't need to?
With WD buying Hitachi GST, and Seagate buying Samsung's HDD operation, the two big disk-drive beasts will control around 90 per cent of the HDD market, forming a duopoly.
The HDD industry has been characterised by consistent capacity increases and fairly regular technology transitions, such as the one that led to today's Perpendicular Magnetic Recording (PMR) technology, which cost a lot more than evolutionary technology development.
Now the industry is facing a hugely expensive jump to the next technology as PMR runs out of steam. A consortium embracing pretty much the entire HDD-component industry has been set up to agree on the main technology aspects of the change – Heat-assisted Magnetic Recording or Bit-Patterned Media, with maybe an interim Shingled Writing technology – and then get everybody signing off on the same hymn sheet at the same time.
Only that was back then, when there were five HDD manufacturers and no one had more than 30 per cent of the market. Now there are soon to be just three, with two of them in a market-dominating duopoly, and there must be sirens singing a song about capacity not being "the" disk-drive technology problem – while I/O density is the elephant in the HDD room that no one has been talking about.
HDD capacity has been rising and rising, but HDD spin speed has stayed resolutely stuck at 15K rpm for fast drives, 10K for mid-range drives, and 7.2K rpm for slow drives. These are all enterprise drives by the way; laptop drives go down to 5.4K rpm.
The number of I/Os per GB of stored data on a drive, the I/O density, has been getting lower and lower as capacity rises and a 3TB, 72K-rpm drive has literally awful I/O density. But there is a technology that could change that: stick a lump of flash memory on the drive and use it either as a fixed or dynamic cache.
Fix the I/O density problem without spinning faster
A fixed cache has pre-allocated data in it, such as system-boot files, while a dynamic cache looks at data patterns and puts hot data in it as data "temperature" varies over time. Seagate has led this hybridisation idea with its 2.5-inch Momentus XT, and now, methinks, the time is ripe for it to spread across the various HDD product ranges and give I/O density limitations, until now thought of as fixed, a deft kick in the butt.
The "siren" nature of this song is that it can be used to delay expenditures on the transition beyond PMR. Does the enterprise world need 4TB drives, and 6TB ones, and even 10TB ones? Imagine the truly, gob-smackingly awful RAID-rebuild times of such horrible disk drives. Switching to 2.5-inch drives just delays the onset of the problem. A 3TB 2.5-inch drive will have the same interminable RAID-rebuild times as a 3.5-inch one.
Let's kick the whole ball of crap into touch and develop drive hybridisation to bypass it, rather than spending billions of dollars on prodigiously expensive post-PMR transition technology that will make I/O density figures laughably worse.
Can our looming HDD duopoly make this transition? Proponents of rational pricing considerations might well look at it and ask: "Why are we waiting? This is a no-brainer." ®
Sponsored: Minds Mastering Machines - Call for papers now open