Go SMS Pro
Spice up your text life
So Many Smileys
You can also assign various custom features to individual contacts or groups so that they receive a certain signature with your messages or you get a custom alert when they send you a text.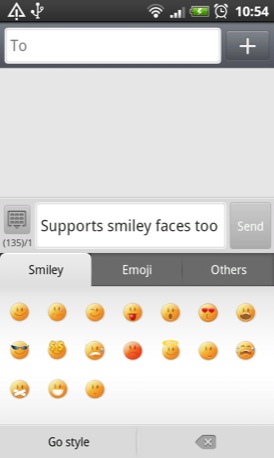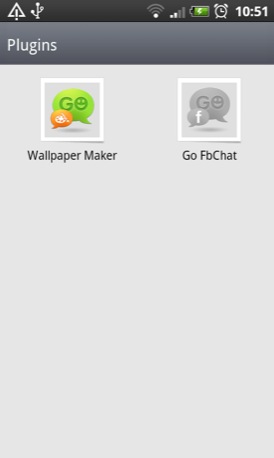 Lots of smileys included (left) and more plug-ins (right) are coming, we're promised
The background art and theme can also be changed for individuals and groups so you can use the sombre grey colour scheme for business and the lovey-dovey Valentines Day theme for people you are getting moist with.
Another handy feature for the serious texter is batch handling which lets you delete or back-up you messages to your SD card en masse. Once backed-up, they can then be re-imported following a handset change or an Android update.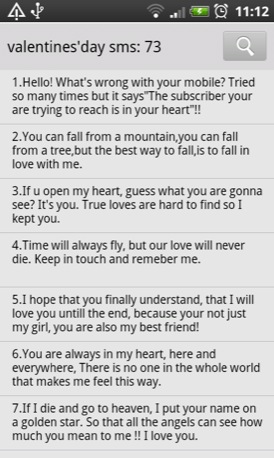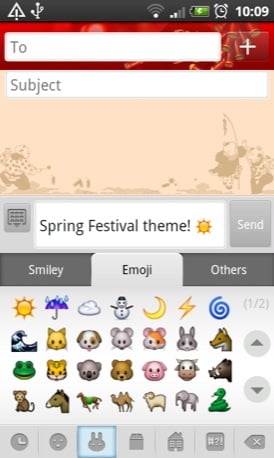 Some parts are a tad naff
The app also supports all the more usual SMS functions like stock replies that you can select from and add too. Go has even cooked up a selection of 73 soppy Valentine's messages though I'd prefer a list of clever excuses that I could send to my editor explaining why I've missed deadline.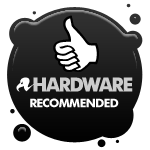 A final feature worth mentioning is the option to run the app in either Lite, Normal, Pro or a custom mode. The idea is that owners of older or more gutless handsets can turn off some of the more demanding features in the name of performance. ®
We'll be making our selection of the best Android smartphone and tablet downloads every Tuesday. It you think there's an app we should be considering, please let us know.
iDevice fans, iOS App of the Week is published on Thursday.
Go SMS Pro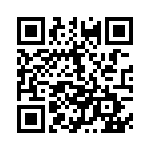 More Android App of the Week Winners

Communicate
Touch
Calendar
PowerAmp
My Taptu
Thrutu
Sponsored: Minds Mastering Machines - Call for papers now open

Go SMS Pro
Not just the best SMS app for Android, but arguably the best for any mobile OS.