Pure Storage to dethrone 'evil' hard disk
'Long live flash!'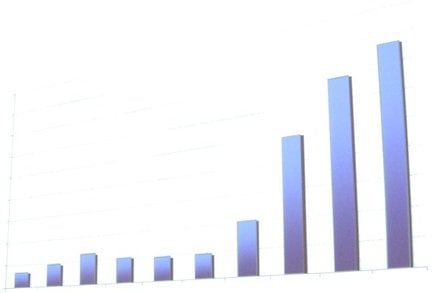 Comment The problems with networked storage is the hard drive. It's evil – nothing can be done to fix its primary latency and seek problems except by giving up on them and going flash. That's Pure Storage's preferred option, and it's betting the farm on it.
The company is a stealth-mode startup with impressive credentials and a simple technology hook: build networked flash storage for primary data that replaces hard-pressed hard-disk drive arrays.
Pure Storage was founded in 2009 by John Colgrove, who includes a founding-engineer stint at Veritas in his CV, having spent 20 years at the company, and John Hayes, who spent time in the office of the CTO at Yahoo! working on reliability in distributed systems.
The startup has three venture capital backers: Sutter Hill - where Colgrove was an entrepreneur-in-residence – Greylock, and Leslie Ventures, which is the vehicle of Mark Leslie, the founding chairman and CEO of Veritas. Last August, Pure Storage raised $18.4m from the three. That took total funding to around $25m, with about $6.6m coming from earlier angel investors.
The angels included VMare founders Diane Greene and Mendel Rosenblum, ex–Data Domain CEO Frank Slootman, Bill Coleman – who founded and was a CEO of BEA Systems – and Sanjay Poonen, a senior SAP executive.
The Pure Storage website talks about the advantages of flash compared to disk in random read situations, which are exacerbated by increased I/O coming from virtual servers. The site also lists interoperability and technology partners Brocade, Emulex, Cisco, QLogic, and Mellanox, which provide coverage of Ethernet, Fibre Channel, and InfiniBand storage-networking technologies.
We're told to expect a launch later this year, and that Pure Storage technology is currently taking part in beta tests with a number of customers.
What can we deduce about the technology? In a posting on the company blog, MIchael Cornwell talks about flash data fade: "Data fade is what occurs when information stored in a flash cell departs over time, thereby leaving the information unreadable."
Cornwell continues: "Storage systems that are optimized for NAND move and refresh information, constantly and consistently, to ensure that data fade stays manageable. This is a key difference between a storage system designed for disk and a storage system designed for flash. By taking the focus off data retention and putting it on maintaining the balance between retention/fade, storage systems today can successfully dispel the myth that flash fails after a predetermined number of write cycles. NAND flash, now more than ever, is truly reliable for enterprise workloads. Long live flash."
This thinking indicates we're not looking at SSDs that are pretending to be hard-disk drives. That would put Pure Storage in direct competition with every enterprise storage-array vendor stuffing SSDs into disk drive slots – marketing madness for a startup.
Pure Storage will deliver technology that stores primary data with a predominantly random read nature in flash, relegating sequential primary data and secondary data to disk. Workloads that are expected to benefit from a Pure Storage boost are virtual-server infrastructures, virtual-desktop infrastructures, relational databases, and NoSQL with Hadoop HBase, MongoDB, Couch DB, and Memcache DB highlighted as examples.
El Reg thinks that Pure Storage will have an in-line 1U or 2U rackmount enclosure holding flash chips and a software scheme that captures all disk I/Os and presents the flash box and back-end drive arrays as a single logical pool of storage. We don't know anything about any data placement software or tiering, a file or block focus, or deduplication or high-availability. Since this is an enterprise play, we'd hope there would be high availability in there somewhere.
The company has just appointed a VP of operations, which says it's going to start operating. It has a director of sales, Matt Burr, but not a VP of sales, which sort of says sales are not that high a priority at present. Based on this, we reckon there are still some months to go before Pure Storage emerges from stealth, because a channel sales model reaching into the enterprise is surely going to be mandatory.
The sales director's responsibilities include "ensuring the success of Pure Storage's earliest customers through the alpha and beta program as well as building out the Sales Organization." Perhaps Burr is the big sales hitter and will get the Pure Storage VP Sales role? Pure guesswork. ®
Sponsored: Minds Mastering Machines - Call for papers now open