Mortal Kombat
Goremongers
Guess who?
All of the characters from those early MK games return, in a roster some 27 strong - make that 28 if you happen to have purchased the PS3 version featuring God of War's Kratos as a bonus character. Each has his or her signature special moves as a matter of course, but also additional combos unique to this version. Then there are the brand new 'X-ray' moves which deal out massive damage in classically over-the-top fashion, but more on those later.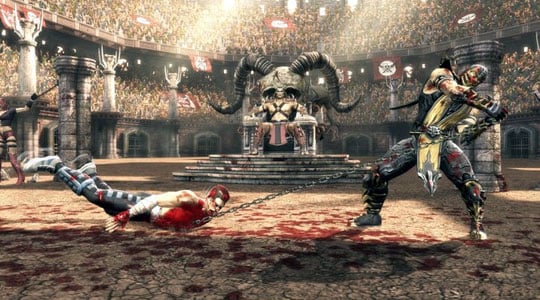 Going out in drag
After a few practice fights, just to see if Scorpion still says "Get over here!", the guy who yells "Toasty" after an uppercut still sporadically appears and those fatalities are as unflinchingly gruesome as ever - they are - I opted for the story mode, the genre not exactly being renowned for its storytelling after all.
Happily, NetherRealm, the studio formerly known as Midway Games Chicago, has created what is essentially an interactive movie, the entire canon of Mortal Kombat's original three games told over 16 chapters, each chapter dedicated to a particular character. Sure, it's as hammy as anything produced for cinemas under the franchises' name, but it's not without its charms and the new visual engine depicts all those classic backdrops superbly.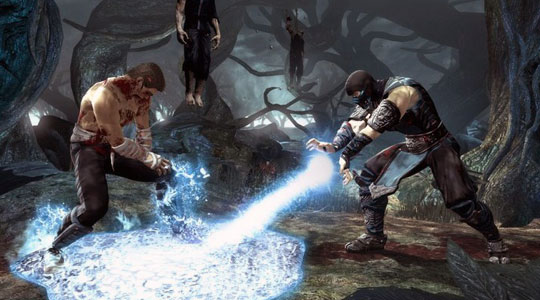 Say, 'freeze'
Series stalwarts might also be pleased to learn that the narrative isn't quite a regurgitation of past games either, rather featuring an alternative timeline in which – upon learning of Earthrealm's impending defeat – Raiden looks to change the future. For fans, the moments of note don't end there either: you'll see warriors Cryax and Sektor in human form – before their transformation into cyber ninjas – and the origins of Kabal, for example.
Sponsored: Minds Mastering Machines - Call for papers now open