Mortal Kombat
Goremongers
Review Like Frankenstein's Monster, Mortal Kombat has ever been the lumbering chimera, an amalgamation of individual parts thrown together, somehow brought to life much to the despondency of nature's will.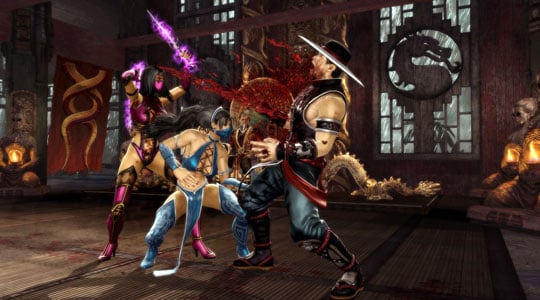 Two girls, one mug
Take the series' visuals, for example: ever shifting from one trend to another, as the graphical trend of the time was embraced. Whether these were early forays into motion captured fighters, or later ventures into 3D, it would take a brave gamer to claim these experiments were ever totally successful.
Then there was the blood, torrents of the red stuff gushing from the assembled fighters as uppercuts, elbows, spears, fans, hats and more sliced flesh from bones – and that's before we get to the infamous fatalities which saw heads and hearts ripped from bodies with joyous abandon. If ever a game prompted parents to take a second look at what their kids were playing then this was it.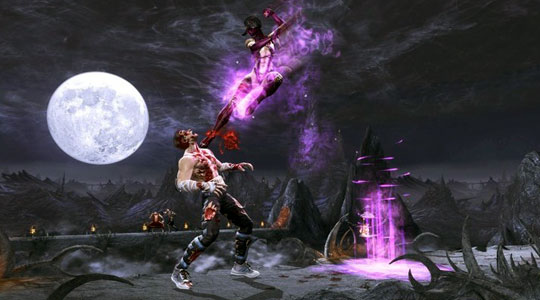 Purple pain
Eighteen years and nine games later, here steps in Mortal Kombat, a remake of the first three games in the franchise and which finally steps up the visuals, animation, controls and even storyline, to create a more fully formed experience whose glitches are genuinely included on purpose – the way fighters crumple to the ground for example, being a nod to those original games.
Sponsored: Minds Mastering Machines - Call for papers now open