Japanese quake flattens Fujitsu's homeland sales
Chip, system sales up thanks to Kei supercomputer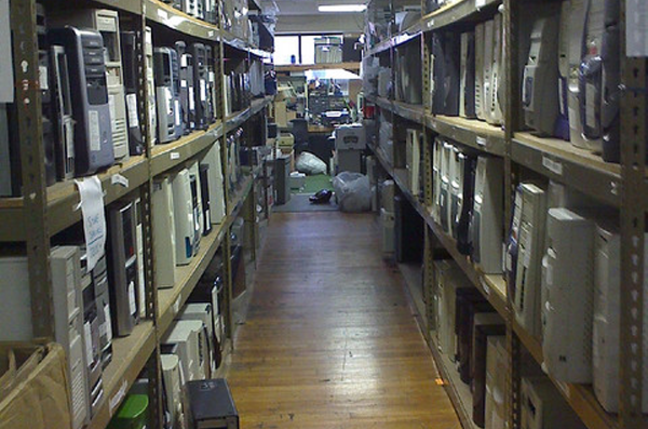 Japanese IT conglomerate Fujitsu is one of several companies wrestling with supply issues in the wake of the Sendai earthquake and tsunami in March. The disaster had an impact on Fujitsu's fiscal 2010 year, which closed at the end of March, but the company ended the year as well as expected considering the issues it is facing.
For the fiscal 2010 year, Fujitsu had ¥4.23 trillion ($54.5bn) in revenues, a 3 per cent drop from the prior fiscal year. Sales in Japan for the year were flat at ¥2.94 trillion ($35.4bn). The company says that sales of chips and electronic components were up, but were offset by temporary production stoppages and shipment delays. Sales outside of Japan fell by 9.2 per cent for the year, to ¥1.59 trillion ($19.1bn).
The decline, said Fujitsu, was due primarily to the rising value of the Japanese yen and its divestiture of its disk drive business. Despite the revenue declines, improving efficiencies across all of its operating groups – and particularly in its chip business – pushed up operating profits for the company by 40.5 per cent, to ¥132.5bn ($1.6bn). Net income for the year fell by 40.8 per cent, however, to ¥55.1bn ($661.9m).
Of that loss, Fujitsu said that ¥11.6bn ($139.3m) was attributable to damage from the earthquake and tsunami and restoring the plant and its equipment.
"The earthquake devastated Japan's Tohoku region, throwing into disarray businesses and peoples' lives," said Masami Yamamoto, president of Fujitsu, in a statement. "Tackling the challenges of minimizing supply chain disruption and power outages, we intend to leverage our expertise and state-of-the-art technologies to support economic recovery and improve the lives of people."
Fujitsu said that it had sustained damage to five semiconductor plants in the Iwate prefecture and that plants in Fukushima prefecture – which make the company's PCs and Primergy x64-based servers as well as power supplies – had been damaged. The company's mobile phone and network equipment factories in Tochigi prefecture also had damage. As of April 20, all of these plants were again operating at full capacity. The big worry now, Fujitsu explained, is the uncertainty in IT spending in Japan and the availability of raw materials and components that Fujitsu uses to make its many different products.
Looking at Fujitsu's 2010 sales by operating segments, the Technology Solutions group, which sells systems and services, had a 3.7 per cent sales decline, to just over ¥3 trillion ($36.3bn). The decline, said Fujitsu, was mostly due to the strengthening yen. System platform sales were up, despite the yen, by 1.2 per cent for the year, to ¥594.8 trillion ($7.17bn) thanks to strong sales of x64-based machines in Europe and the construction of the 10 petaflops Kei supercomputer that Fujitsu started building for the Japanese government last September. Sparc-based Unix systems sales were off in the United States, the company said, without elaborating further. Services revenues for the year were ¥2.42 trillion ($29.2bn), down 4.8 per cent, and Fujitsu said that austerity measures by the governments in Japan and in the United Kingdom made for a tough year for services. The combined Technology Solutions unit had an operating income of ¥162.8 billion ($1.96bn).
Fujitsu's Ubiquitous Solutions group, which sells PCs and mobile phones, accounted for ¥1.13 trillion ($13.6bn), flat from fiscal 2009 ended in March 2010. The absorption of Toshiba's mobile phone biz helped boost the numbers for this unit, which had a ¥22.6bn ($272m) operating income, half the prior fiscal year due to increased development costs and lower-priced phones.
Fujitsu's Device Solutions segment, which makes chips and electronic components, posted ¥630.6bn ($7.6bn) in revenues, up 7 per cent, and moved from an operating loss for the past two years to an operating profit of ¥20.9bn ($252m). Fujitsu's chip biz, which is baking more than 80,000 of the eight-core "Venus" Sparc64-VIIIfx processors for the Kei super, got a big bump from that project, too. ®
Sponsored: Are DLP and DTP still an issue?