Sony shows MacBook Air-like Vaio notebook
Eee Pad Slider-style netbook-cum-tablet too
Sony's announcement that it is bringing a pair of Android 3.0 tablets to market this autumn was accompanied - quietly, on the side - by a sneak peek at how it envisages its next slimline notebooks and netbooks will look.
The Japanese giant didn't say much about the machines' specs - it did nothing, in fact, beyond flash pictures of them up on presentation slides.
Here they are, pictures courtesy of Japanese-language site PCWatch. First, the Apple MacBook Air-esque Vaio: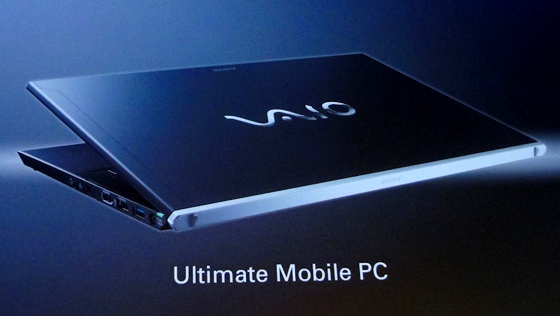 And here's the "hybrid PC" tablet-meets-netbook, not so very far away from Asus' Eee Pad Slider: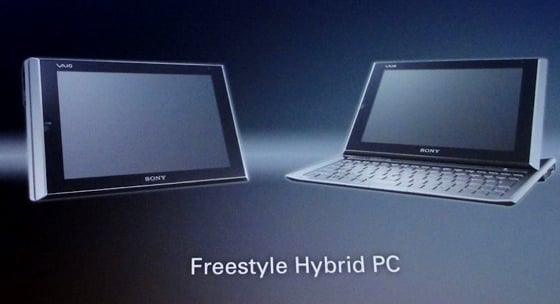 Naturally, there's no word when these items may arrive in the shops - or how much they'll cost when they do.
That said, Sony has of late begun waving "concept designs" around about six months before they're launched as product - last year's Nex DSLRs, for example, and this year's Vaio F and C series. So it's entirely possible these two new machines will be out in the same autumn timeframe as the upcoming tablets. ®
Sponsored: RAID: End of an era?