Silver Lake and SMART Modular: The Privening
Hefty Flash'n'RAM firm to vanish off stock market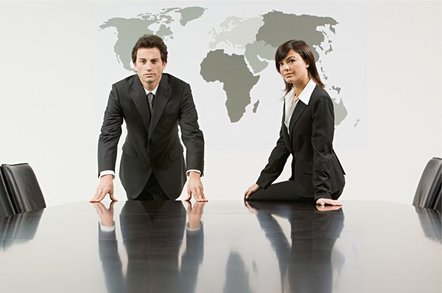 Publicly-owned RAM and SSD supplier SMART Modular is turning to private ownership via a $645m deal with Silver Lake.
SMART was identified as the fifth largest supplier of SSD products by Gartner in 2009. It builds the XceedIOPS SSD using MLC or enterprise-grade MLC NAND coupled with Sandforce controllers. The product has a claimed 30,000 program/erase cycle with eMLC NAND, about as high as more expensive and faster single level cell flash. SMART SSDs are used in Xiotech's Hybrid ISE storage blade, and IBM also takes the product.
SMART got into the SSD business by buying Adtron in February, 2008, for $20m. It is now facing increased competition for OEM SSD sales as much large companies and partnerships like Intel/Micron, Western Digital/Hitachi GST, and Samsung/Seagate power into the market. SMART is also missing out on the PCIe-connected flash market dominated by Fusion-io.
Silver Lake Partners and Silver Lake Sumeru are paying $9.25/share. SMART's CEO Ian MacKenzie, said: "As a private company, we believe we will have greater flexibility to deliver to our customers the benefits of our long term strategies, while managing the volatility of the DRAM cycles that have and will continue to be part of our business model. As a partner with strong technology expertise, Silver Lake will be committed to supporting our ability to grow our business around the world and provide long-term opportunities for our employees, customers and broader industry."
Ken Hao, a Managing Director of Silver Lake Partners, said as much: "We are very pleased to have an opportunity to work with SMART's management team to develop this business going forward in existing and new directions."
Those directions might include building PCIe-connected flash modules and even, El Reg hazards a guess, a business combination with other companies elsewhere in the SSD supply chain. It has to involve something that, were it done by a public company, would involve a substantial loss of shareholder value in the short to medium term. Why else go private?
Other bidders for the company may now step forward and a Special Committee on SMART's board will evaluate any such proposals up to 9 June. The completion of the Silver Lake transaction is subject to customary closing conditions, and is expected to close in the third 2011 quarter. ®
Sponsored: Minds Mastering Machines - Call for papers now open