Smartfish Whirl Laser Mouse
Rocking rodent
Review Smartfish reckons our mice, and other peripherals, don't have enough life of their own, so it has successfully produced a mouse that wobbles in the interests of reducing RSI.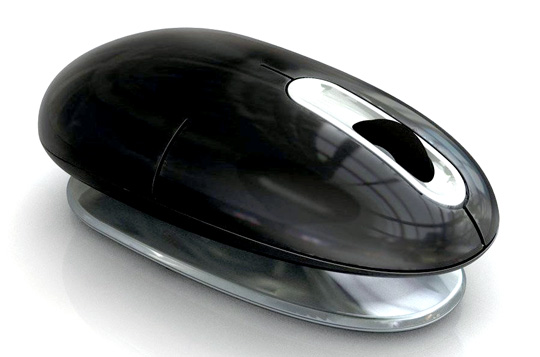 Twisted thinking: the Smartfish Whirl Laser Mouse
The premise of Smartfish's "Ergomotion" technology is that the static nature of our wrists is what causes pain, and ultimately damage, to our hands. So the Smartfish Whirl mouse teeters atop a post, enabling it to tilt into the linear and lean into the curves too, in order to provide a bit of variety for the propelling wrist. It works too, though it's a bit small and plasticky for the price.
The leaning of the mouse is immaterial to cursor movement – that's achieved by sliding the rodent around the desk in the usual way. The flanged foot of the pivot contains the laser tracking common to most mice these days, and the tilt is only there to stop the wrist remaining locked in the same position, to force it into being actively involved in the process.
Smartish promises a keyboard based on its Ergomotion principles – apparently it shuffles the keys around while you type – which will presumably perform better than it sounds when it appears. Back in the here and now, the mouse comes in full-size and mini versions, though I found the full-size version to be quite mini enough for my hands.

Once you start using it, you don't really notice the leaning
Both versions of the Whirl have a tiny USB transceiver clipped in the flanged plate underneath it for safekeeping when not in use. To get going, once the supplied batteries have been dropped in, you simply plug in the transceiver into a suitable USB port and it all works seamlessly. It's a proprietary protocol; Bluetooth would have been nicer, particularly if the Mini was to be used with a laptop.

Sponsored: Minds Mastering Machines - Call for papers now open