Citrix profits fluffed by XenDesktop, NetScaler
Q1 better than expected, 2011 targets raised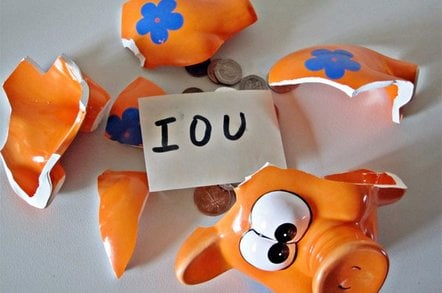 Business was better than expected at Citrix Systems in its first quarter of 2011, with revenues up 18.5 percent to $490.9m and net income rocketing up 54.9 per cent to $73.5m.
Thanks to its expanding business, Citrix raised its revenue guidance for the full year by $30m, and now expects 2011 sales to come in at between $2.14bn to $2.17bn.
In the first quarter, Citrix had $150.3m in product-license sales, rising 22.5 per cent, while license updates accounted for $177.9m, up 9.2 per cent. Online services, mostly driven by the GoTo family of online collaboration tools, had just under $100m in sales, up 17.4 per cent. Technical services, driven by various Citrix products in large-scale engagements, rose 44 per cent.
The company's Desktop Solutions group has just about finished its transformation from the Presentation Server–based Windows server application virtualization of days gone by to the Swiss Army knife of desktop and application virtualization enabled by XenDesktop. Desktop Solutions posted sales of $289m, up 13 per cent from the same period last year, and license sales hit $100m, rising by 21 per cent. Quarterly XenDesktop license revenues more than doubled to $43m.
Citrix CFO David Henshall said in a conference call with Wall Street analysts that eight of the 14 deals with over $1m in revenue in the quarter included XenDesktop licenses. The company did 83 XenDesktop deals in Q1 that had over 1,000 seats, and 17 of these had over 5,000 seats. The company now has 50 customers that have over 10,000 seats under the control of XenDesktop, with several having 100,000 or more seats.
Henshall said that Citrix pushed well over 1 million XenDesktop and XenApp licenses in the quarter, with shipments being split evenly between the two. XenDesktop's average selling prices are trending up, and about 20 per cent of XenDesktop customers have already come back to get more licenses and build out their seats.
The Data Center and Cloud group at Citrix, which includes the XenServer and related management and cloud fabric tools as well as NetScaler network caching appliances and Branch Repeater WAN optimization appliances, had $78m in sales, up 33 per cent. XenServer is free and so does not drive much revenue on its own at Citrix – there is some support stream for customers who use it as their server virtualization layer – and is instead an integral component of XenDesktop, XenApp, and the OpenCloud stack. Branch Repeater sales flattened a bit, and will see some tough compares in the second and third quarters.
NetScaler network acceleration appliances sold like hot cakes in the quarter, with revenues up more than 50 per cent, driving the growth in the Data Center and Cloud group. Citrix had big NetScaler wins at telcos and service providers looking to boost performance. NetScaler appliances come in sealed hardware versions (MPX) and virtualized software appliances (VPX) that run atop XenServer hypervisors on any 64-bit x64 server that a customer has on hand. And Citrix has just announced a virtualized appliance called NetScaler SDX that will be a sealed appliance, but one with XenServer virtualizing it so service providers and telcos can partition it up to create separate accelerators for separate cloud customers.
"NetScaler had a great quarter across the board," said Mark Templeton, president and CEO at Citrix on the call with Henshall. Some people are buying high-end MPX appliances and then peppering VPX appliances around their networks, while others are starting out with VPX appliances and then figuring that they need to add MPX appliances on the big pipes coming into their data centers. VPX revenues were up more than 300 per cent.
In its Online Services Group, Citrix had sales of just under $100m, rising 17 per cent year-on-year, and the GoTo product family of services grew 30 per cent in the quarter. Citrix closed its acquisition of NetViewer, a German maker of SaaS-based video conferencing with 18,000 customers, in the quarter and brought its 200 employees on board. NetViewer represented about $3m of online services revenues in Q1.
Citrix ended the first quarter with $1.6bn in cash and equivalents, no debt, $789m in deferred revenues, and $159m in free cash flow, so the company's board of directors was pretty comfortable about allocating $500m for Citrix to buy back its own shares on the open market.
Looking ahead to the second quarter, Henshall said that Citrix expects revenues to fall between $515m to $525m, with non-GAAP earnings per share of between 54 and 55 cents. For the year, expect $2.14bn to $2.17bn in sales and non-GAAP EPS of between $2.38 and $2.41. ®
Sponsored: Minds Mastering Machines - Call for papers now open