2011 Ford Focus
Hi-tech hatchback
Aerodynamism
The exterior styling has finally found the sweet spot after the over-styled Mk.1 and under-styled Mk. II, though it suffers somewhat from now being bracketed by the smaller, more dynamic Fiesta and the larger, more structured Mondeo.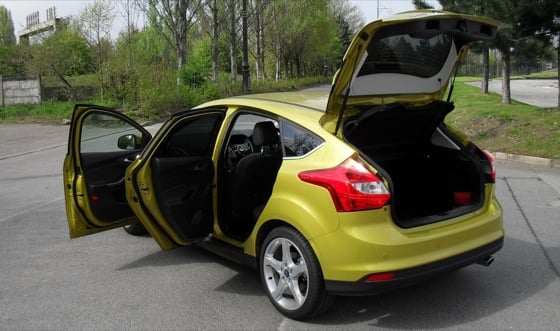 Access all areas
Though 21mm longer than the previous model, the new Focus is 16mm lower and 16mm narrower while the kerb weight is near enough the same. Much of the weight saving, such as it is, comes from the use of high strength metals like the Boron steel used to fabricate the B-pillar.
Rather more interesting are the multi-position powered louvers - fitted as standard across the range - that can seal the engine bay air-intakes to regulate temperature and reduce drag.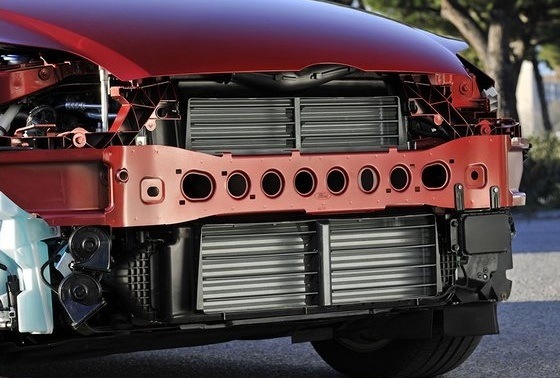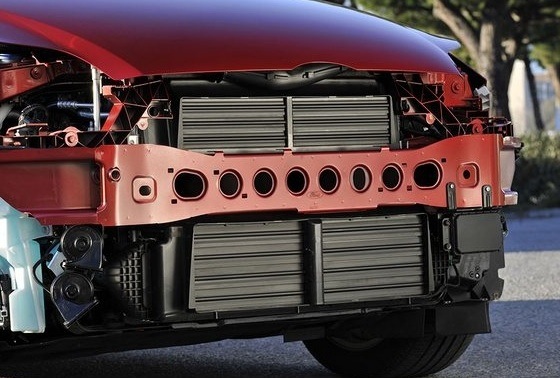 The exposed radiator grille (top) can be covered (bottom) to reduce drag
Ford won't say how much the Active Grille Shutter system reduces the Focus' CoD of 0.295 - down from the previous model's 0.318 - by but it reckons the system cuts CO2 emissions by a couple of percentage points. So, more a talking point than a revolution in aerodynamics.