2011 Ford Focus
Hi-tech hatchback
Co-pilot not auto-pilot
All my attempts at simulating the kind of wander induced by a brain slipping into auto-pilot were ably noticed by the Focus. If the camera detects a lesser degree of wander on the open road, it assumes you're dozing off and a chime sounds. If no steering response in forthcoming the chime and dash warning become more persistent and require the driver to actively cancel them.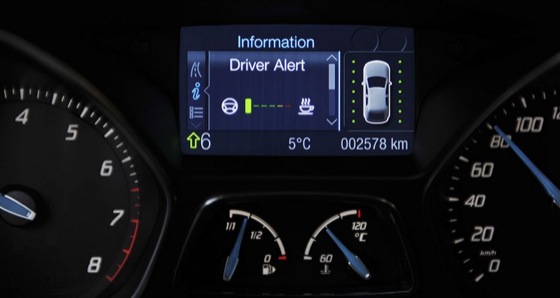 Deviate and you will be warned
Lane guidance is handled by the Torque Vectoring System, which uses the brakes to gently change direction and can also imitate a limited slip differential when driving in slick conditions. The electric power steering system is all new, and Ford has dialed out the vagueness found in the previous generation of Focus.
Before anyone gets ideas about the smart cruise control and lane guidance amounting to the world's first self-driving car, the car checks the wheel for the presence of an active driver. Sensors in the steering system can detect if your hands stop exerting some degree of force on the steering column. I took my hands off, and the car, sensing a lack of resistance to its wheel-turning efforts, popped up the message "Put Hands Back On Steering Wheel" on the dash, and cut the cruise control.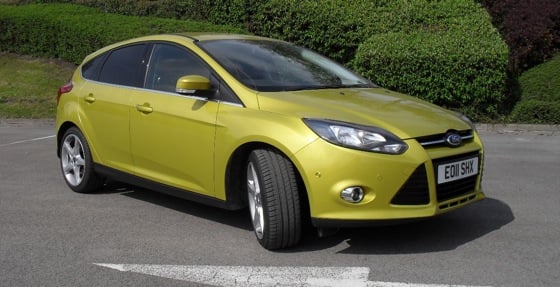 The exterior styling has finally found the sweet spot
In day-to-day use, I found the 360° parking proximity alert and blind-spot warning system - if the side radars detect anything in your blind-spot an orange LED lights up in the respective side mirror - to be the most useful of the driver aids even though they are not the systems Ford is making a song and dance about.
Sponsored: Minds Mastering Machines - Call for papers now open