2011 Ford Focus
Hi-tech hatchback
Driver's sidekick
The Low Speed Safety System has it's uses too. At speeds below 20mph, if the system detects an obstruction ahead - a small brick wall, in my case - it will automatically charge and then if necessary deploy the brakes just before a collision becomes unavoidable. The system keys off the same forward firing radar that lets the cruise control system peg your distance to the car in front. The car-car separation is then keyed to the distance between the two when you hit the switch.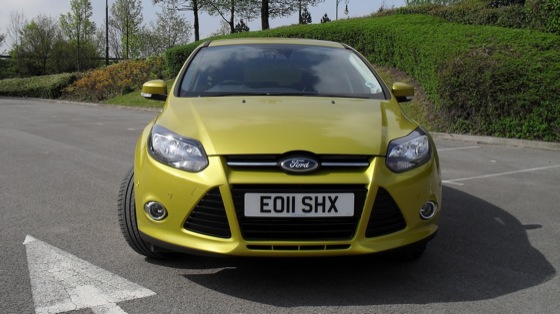 You can see the tiny sensor points on front quarter...
Traffic Sign Recognition shows an image of the last road sign you passed in the instrument binnacle which slowly fades the further away from the sign you get. Useful when approaching a speed camera and you can't recall the speed limit shown on the last sign you passed.
The lane-keeping systems warn you if you are drifting across a white line by vibrating the steering wheel and flashing an alert on the dash. If you keep drifting the system gently guides you back onto the straight and narrow - quite emphatically if, as I did, you set it to Severe. Even on Normal, you can clearly feel the intervention. To prevent the system mistaking deliberate lane changes for accidental meandering the indicators cancel the system.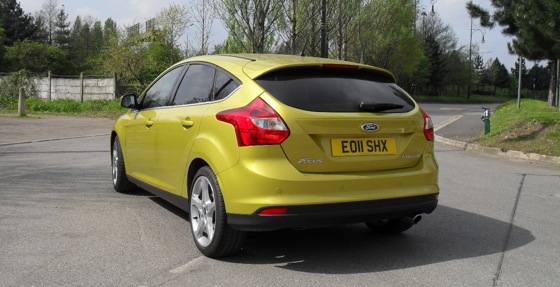 ... and in the rear bumper zone
You can also set the degree of drift required to trigger intervention, or switch it off altogether from the one of the column stalks. To avoid confusion in car parks, Lane Departure only comes into play at speeds over 35mph.
Sponsored: Minds Mastering Machines - Call for papers now open