Five amazing computers for under £100
Old-school gizmo gladhandling to cure the bank holiday bores
Marvell Sheevaplug (2009)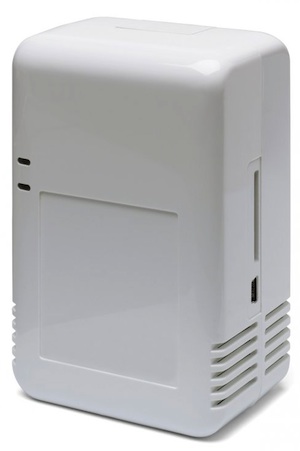 The SheevaPlug
Talk about a sub-sub-culture. The plug computing crowd is almost subterranean, quite a feat in the age of the ubiquitous Googlebot crawler.
This is the only entry in our selection that's still available as new, and I'm listing two related products here. Marvell's original Sheevaplug is an embedded system-on-a-chip that's the size of an electricity plug. The specs: a 1.2Ghz ARM; 512MB RAM; 512MB flash; is more than capable of running a modern Linux; and comes with Ubuntu 9. I/O also allows a lot of flexibility: a Gigabit Ethernet port, one USB 2.0, and even an SD card slot.
Since then, Marvell has released the GuruPlug Server Plus, doubling up Ethernet and USB options, and adding a 3Gbit/s eSATA connector and a microSD in place of the SD slot. Impressive specs, but the GuruPlug, unlike its predecessor, contains a fan. Disabling the fan can cause heat problems. They're similarly priced, so the choice is yours.
The appeal is that it is a low-cost headless server. Why would you want one? Well, in terms of home servers, the packaged professional products leave something wanting.
Looking at consumer NAS gear recently, I've come to the view that the name is a dishonest backronym. It's actually industry slang for "Nasty". NAS units aimed at the civilian are noisy, expensive and too complex for the plug-and-pray consumer, but not flexible enough for the tech-savvy. So why not get a plug, and build your own?
Marvell's board has already spawned a few derivative commercial products. The PogoPlug, a repackaged Sheeva in garish pink attire, is sold by a San Francisco company, which sells it as a cloud media server. A NAS with dynamic DNS, in other words. In turn, Seagate has used FreeAgent Dockstar for its dockable NAS, and Buffalo for its CloudStor NAS device. I haven't used either, so can't vouch for them.
The FSF's Eben Moglen touts the GuruPlug as the basis for his vision of encrypted distributing computing called FreedomBox, an idea I'd very much love to succeed, but something tells me it will struggle to create a network beyond a few dozen enthusiastic nodes.
Yet for the home hobbyist and hardware hacker the bare SheevaPlug has bags of potential.
In our guide to setting up a Sheeva home server Damon Hart-Davis outlines many optimisation tricks. That's a good place to start – as is the PlugWiki
Released: 2009
Why you should get one: DIY home server on the cheap
Forget about: Any more free time at weekends
Expect to pay: Amazon do a PogoPlug for around £80, for example. NewIT distributes the GuruPlug in the UK for a shade over £100.
Next: the best bargain PC
Sponsored: Minds Mastering Machines - Call for papers now open