Communicate
Make yourself understood to Johnny Foreigner
Android App of the Week Google's increasingly powerful translation tools are starting to make the Babel Fish a technical possibility and Communicate is the latest app to make use of them to offer real-time speech translation.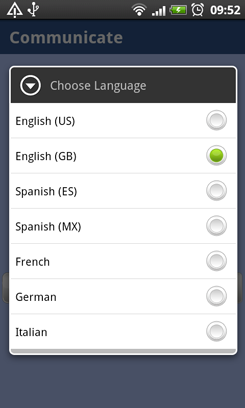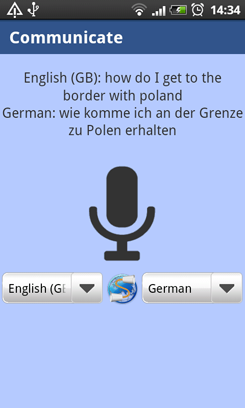 Languages choices and phrases for that longed-for escape
Using Communicate couldn't be easier. Simply select your own language and the language you want to translate into, tap the microphone icon and speak. Not only does the screen display what you have said along with the translation but the translation is also read out.
Where Communicate takes things a step further is with its conversation mode. With this you get two microphone icons that will let you hold a real-time conversation, you just tap the relevant icon for translation one-way then the other icon for the reverse.
Again, each phrase is spelled out so both parties can check that what the app is saying is in fact correct and it's not rendering "Can you tell me how to get the library?" as "Oh, oh, my nipples explode with delight!".
Sponsored: Minds Mastering Machines - Call for papers now open