That's the frequency, Kenneth
Compo answers, and some form of explanation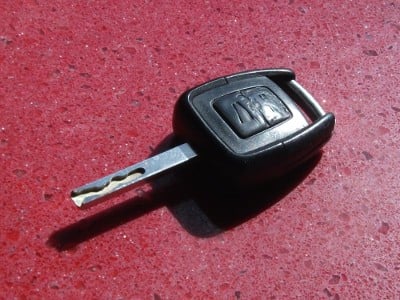 It's a car key – for a Vauxhall Zafira as it happens – though the 418MHz band is pretty universal for such applications. Despite holding the key against the chin, opening the mouth and making assorted faces (to the intense amusement of those nearby) we've not managed to extend the range significantly, though inexplicable reports of such techniques working abound from reasonably reliable sources.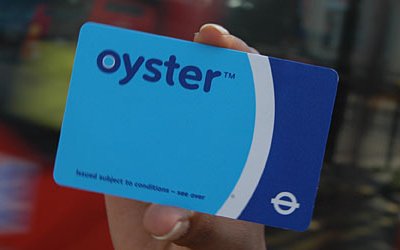 Londoners will recognise the card used to board a bus, or travel underground. It is based on MiFare technology, of which Near Field Communications is a superset, so expect to see 13.56MHz getting a lot more crowded (on very local scales) over the next few years.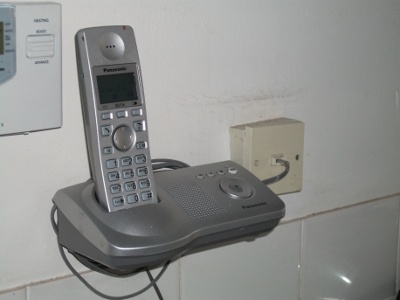 DECT (Digital Enhanced Cordless Telecommunications) are interesting in that they operate in specific frequencies within the 1.9GHz band. When a DECT phone is switched on it listens for any other DECT devices nearby and selects the least-occupied frequency. That's the same way that some hope white space radio will work.
Unfortunately, DECT achieves this by operating only within clearly specified technical standards, but that's not going to stop the dreamers.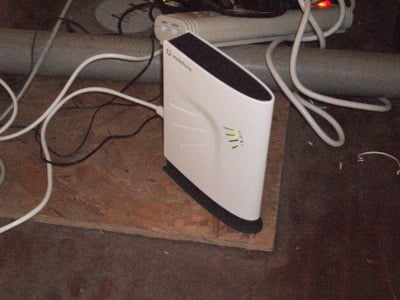 We have here a 3G femtocell, from Vodafone, which puts it firmly at 2.1GHz. A surprising number of people thought it was operating at 1.8GHz, which is where one might find Everything Everywhere running a 2G signal (and 3G really soon now).
Some people in London are getting O2's 3G network at 900MHz these days, but for everyone else 3G means 2.1GHz.