What now for the anti-piracy law?
ISPs 'hoist with their own petard' says judge
Appealing the appeal?
"It is not disputed that technical means of avoiding detection are available, for those knowledgeable and skillful enough to employ them. However, the central difficulty of this argument is that it rests upon assumptions about human behaviour. "
It's much more about reminding the household with the casual infringer that there will be consequences. The idea informing this is that the rational majority would then be nudged into listening to or acquiring music via licensed services. The cost of music has fallen sharply over 40 years, with an album now costing not much more than a cup of coffee.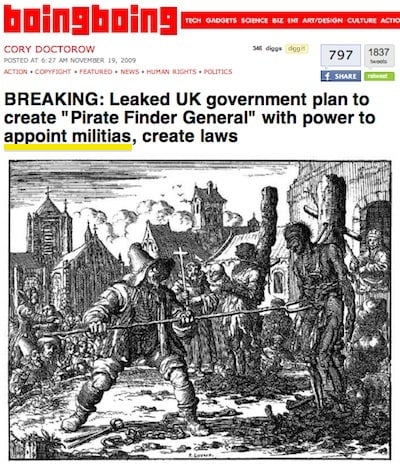 Persecution fantasies such as this (from blog BoingBoing) are misplaced
"The DEA proceeds on the premise, first, that a significant number of infringers do not at the moment fully appreciate that what they are doing seriously infringes the legal and moral rights of others and that, although individual behaviour of this kind may seem trivial and excusable, the general effect may well be very damaging to the creative industries, a notorious example of what is sometimes called the tyranny of small decisions that have ruinous economic consequences," wrote Judge Parker. [Emphasis added].
He said education was one of the goals of the act, and it was reasonable and not unlawful thing for a Government to try to do.
"The recipient [of a warning] will be better informed about the nature of his conduct and of the likely consequences for others, and he may be disposed to cease, or at least to modify, such conduct. He may be persuaded to do so, even if it is contrary to his immediate interests: the days when it was assumed that consumers act only out of the pursuit of economic self interest, and do not, quite rationally, respond to moral, altruistic or longer term considerations, are long gone."
"Even if the selfish, determined infringer were minded to seek to evade detection, he might not be sure that technical means existed or were being developed to thwart him, and he might fear that, if he was detected, the new arrangements would be more likely to expose him to painful enforcement measures."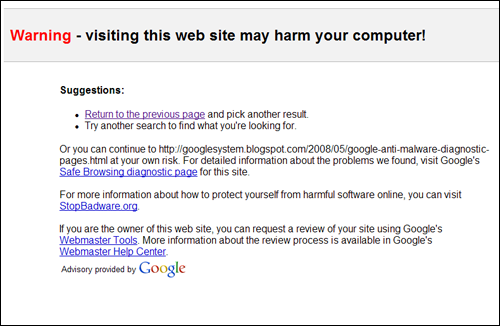 For a start, the Appeals Procedure could rapidly become a costly nightmare for everyone, but rights-holders in particular. Then there's web-blocking, which the BPI and others are desperate to see introduced to counter Rapidshare and Megaupload, and similar services. But web-blocking brings up a swarm of new problems. My bet would be that site-blocking is so problematic we'll see a fudge – with scary warnings providing roadbumps rather than roadblocks – and another round of pushing for tougher legislation.
The cyber-lockers are a problem that can really only be solved by a flourishing market. When Mandelson gave the Bill his backing he did so in the expectation that far more compelling services would be launched. He was pretty clear that they were needed. The government intervention would have to be matched by business creativity, and new markets. Given that it has been over two years since Spotify appeared, you have to wonder where they might be. ®
Sponsored: Minds Mastering Machines - Call for papers now open