Law Commissions call for new consumer compo law
Current regs lack bite, say lawyers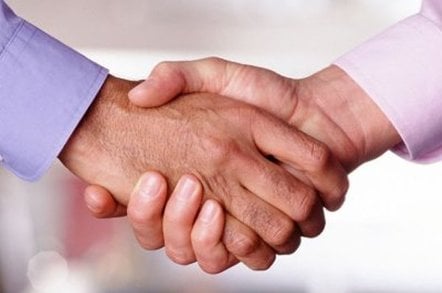 A new law should be created giving consumers the right to take misleading and aggressive businesses to court, the Law Commission and Scottish Law Commission have said.
The new law would only apply to transactions between a business and a consumer, the Law Commissions said as they launched a consultation into whether there should be a consumer right of redress. The existing law is either too confusing or not strong enough to protect the public against bad business practices, they said.
Where companies acted improperly, the new law would allow customers to claim a refund and cancellation of their contract if they return or reject elements of goods or services within a three-month deadline. This solution will be relevant in all cases, the Law Commissions said.
A second tier would enable customers to claim damages for economic loss, distress and inconvenience, the Law Commissions said.
"They are provided only if the consumer can prove that the practice caused actual loss, meeting a 'but for' test of causation. Furthermore, the trader can avoid this consequential liability with a due diligence defence," the Law Commission and Scottish Law Commission proposals said in their joint consultation paper (274-page/2.97 MB PDF).
The new law would also give businesses the right to take legal action against customers who owe money, even if a contract doesn't exist.
"The law of misrepresentation provides redress for misleading practices, but it is overly complex and uncertain. By contrast, the law on aggressive practices leaves major gaps. None of the main causes of action (duress, undue influence or harassment) covers the sort of aggressive problems consumers typically encounter," they said.
The Consumer Protection from Unfair Trading Regulations (CPRs) govern unfair business practices and were introduced in 2008 to combat misleading and aggressive behaviour by businesses. CPRs implement the EU's Unfair Commercial Practices Directive in the UK.
The CPRs outline 31 practices that are unfair for businesses to adopt. Offences on the blacklist include 'doorstepping' customers at home, bogus sales and forcing a customer to make an immediate decision on a product falsely advertised as only being available for a limited time.
CPRs are policed by the Office of Fair Trading (OFT) and Trading Standards. These bodies can impose punishments against firms for bad practice, including in serious instances taking criminal proceedings to court, but there is no provision within the regulations for customers themselves to take direct action against firms.
The Law Commission and Scottish Law Commission are proposing that a new law is written explicitly for the purpose of enabling customers to take action against misleading and aggressive businesses.
"The aim is to clarify and simplify the law on misleading practices, and to extend protection against aggressive practices. The new Act would not replace the existing criminal regime, and prosecutions for aggressive and misleading practices would continue to be brought under the Regulations," the proposals said.
"The overlap in coverage between the Regulations and the proposed new Act lies in the underlying conduct by the trader," they said.
The Law Commission and Scottish Law Commission proposed six new ways that the new law would be more focused than CPRs.
The new law would only consider customers in a contract or those who have made a payment, the Law Commissions said.
Customers could only seek redress against a direct trader, and not a third-party firm, under the new law, they said.
The new law would not apply to the financial services industry or to land transactions, the Law Commissions said.
"These often involve large sums, and are unsuited to the 'rough and ready' standardised remedies we are proposing. Moreover, these areas are already covered by tailored alternative dispute resolution systems. The current law would continue to apply," they said.
Businesses that omit information about a product to secure a sale would not be liable under the new law unless they made an "actual or implied representation" to a customer, the Law Commissions said.
Proof of a company's culpability in one of the 31 unfair practices laid out in the CPRs would not automatically entitle a customer to take legal action. There would have to be proof that the average customer would have been induced into a purchase by the behaviour, the Law Commissions said. An average customer is generally taken to be a reasonably well-informed, reasonably observant and circumspect member of the public.
The law would also not consider general claims of unfair practices against businesses. These are broadly classified in the CPRs as activities that do not involve "professional diligence". Professional diligence can be defined as the standard of skill and care that would reasonably be expected of a trader in its field of activity.
"We think this is too uncertain to form the basis of private law rights," the Law Commissions said.
In order to prove liability, customers will have to prove that a business acted in a misleading or aggressive manner. They also need to show that an average customer would have made a payment or entered a contract on the basis of the company's behaviour, and that they wouldn't have made a purchase without the company acting as it did.
Responses to the Law Commission and Scottish Law Commission consultation have to be submitted by 12 July, and the groups intend to lobby parliament with finalised plans in 2012.

Copyright © 2011, OUT-LAW.com
OUT-LAW.COM is part of international law firm Pinsent Masons.
Sponsored: Minds Mastering Machines - Call for papers now open