Five desktop virtualisation tips for IT project managers
Learning to work together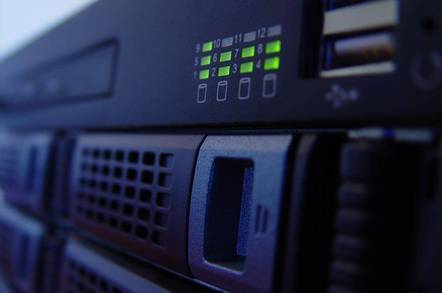 There's a good reason why the word 'strategic' should drive fear into the heart of the most hardened project manager.
Strategic decisions are generally wide-reaching, and therefore involve multiple stakeholders (which, incidentally, is another word in corporate bureaucracy's dark lexicon). The more stakeholders there are, the more conflicting agendas you'll find, and the slower a project will move.
That's unfortunate for those tasked with desktop virtualisation projects, because as Ross Bentley, head of professional services at Assist Ltd, a virtualisation consulting firm, says: "VDI is a strategic move rather than a business decision."
Dealing with external stakeholders such as finance and HR is painful enough, but don't overlook the difficulties involved in getting internal IT functions on the same page. Is your networking team ready to play with your server management team?
Here are El Reg's five top tips for greasing the wheels enough to get your desktop virtualisation project done - and to keep it rolling when it's up.
1. Go in with an open mind
"Having been involved in a bunch of projects with desktop virtualisation where it has been forced on me from on high (against my advice) I can say with some confidence that there are very few environments where it actually works," said one Reg reader in the comments section for one of our desktop virtualisation articles.
Really? If you're an IT person going into a project feeling as though you've been lumbered, then you're already setting yourself up for failure. How can you be powerful and effective when dealing with other IT functions on desktop virtualisation projects with a 'not invented here' attitude? Leave your reservations at the door and accept the goal you're working towards, or you'll become part of the problem.
2. Define team members
It is important to understand who is responsible for participating in the desktop virtualisation programme from each area of IT. You will find that the project impacts multiple disciplines, and each of them must be actively consulted as the project develops. The support department will have to field user queries, for example, and second or third tier staff will want input from networking experts within the organisation.
The storage team needs to understand what demands the VMs running on the consolidated servers will put on their kit. You'll need to pull in other stakeholders, such as developers, who may have been tasked with creating or customising applications for the corporate desktop in the past.
How virtualisable are all those Visual Basic apps, and will the code need to be altered? Or is the support team reporting enough trouble tickets for a particular app that it warrants redevelopment or consolidating into another app? The security team will also be a big part of any desktop virtualisation programme, especially given that many organisations may be virtualising desktops because of security concerns in the first place.
"How much ownership do you want to give away?"
3. Identify your stakeholders
One of the key problems for complex systems is understanding who's to blame for problems, or more importantly, getting them to talk to each other about fixing those problems.
This can quickly turn into a territorial issue. When changes have to be made to an application firewall setting, for example, the security team, the application team, and the network team may all find themselves implicated and having to negotiate alterations with each other.
The more strategic a technology project is, the more likely these teams are to have to work together at an intimate level. Establishing clear boundaries of responsibility is therefore vital for the different functional areas supporting a desktop virtualisation programme. It is the only way that you can create agreements between the various parties. Agreements and accountability are the basis for a successful project.
4. Consider a services culture
Internally, within the desktop virtualisation team, the various stakeholders can thrash out issues among themselves. But they should always remember that they're working for the user's benefit. The users are the primary stakeholders here - they have to be happy with a virtualised desktop, which means that you have to understand how they use it currently, and what their requirements are.
Everything comes from that. In an ideal world, an IT department would have a services culture, in which business departments can literally pick and choose services and service tiers from a catalogue (would sir like the hosted Windows 7 desktop with 5Mbit/sec of bandwidth and 50Gb of provisioned data storage per user? Or would his department prefer XP with 25Gb for X quid less per month?).
Most IT shops are far away from that point, but it's the holy grail in terms of IT - and the more functions (such as desktops) that IT departments provide as a hosted service, the closer they get to that model.
5. Know when to ask for help
"Typically you'd go right to a technology vendor with a virtualisation project," says Mark Bowker, analyst at Enterprise Strategy Group. "What people aren't anticipating is a lot of moving pieces." It pays to understand early on where you'll need expert third-party help with a project, and to bring in those parties in a way that will help the other IT stakeholders to get the job done.
Be wary, though - many third parties will want to take over control of the project entirely. How discrete do you want their involvement to be, and how much ownership do you want to give away?
There are a lot of functional cogs in the IT machine, and getting them all in gear can be difficult with a strategic project like this one. Don't underestimate the job - and be sure that you have the level of internal maturity to support it. ®
Sponsored: Minds Mastering Machines - Call for papers now open