Stitch in time saves 900 support calls
Rewiring support for VDI shops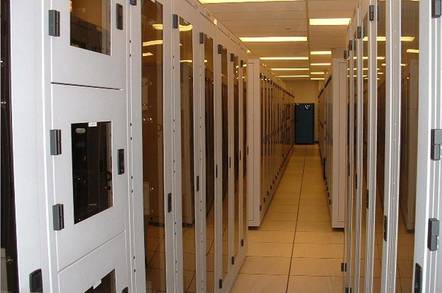 Centralising the desktop has upsides and downsides for support staff. The upside is that, done correctly, the IT department gets more control over the desktop, enabling them both to prevent potential problems before they happen, and also to analyse any anomalies more easily from a central point.
"In days gone by, if a trader in financial services had a desktop issue, a second-line support person would go there, and they'd bring with them another desktop and just swap it out," points out David Cowan, head of consulting services at Plan-Net, an IT consultanc . "There's no root cause analysis; you just get them up and running ASAP. But with VDI, you have more control."
That said, there are some clear and present dangers for IT administrators switching to supporting virtualised desktops, not least of which are psychological and cultural, warns Ewen Anderson, managing director of Centralis, a desktop migration consulting firm.
"As long as someone has a PC desktop that's theirs, they're tolerant," he points out. "However, when it's delivered back as a service, their expectations of support can increase, precisely because you are providing a service."
People who may already have been resistant to losing their local desktop operating system may be quick to anger - and to call the helpdesk - in the event of a problem. And the source of those problems could be anywhere, including on the network, where latency issues could cause a storm of protest calls from angry employees. Is your IT department mature enough to bring all of the necessary teams together to track and solve a problem when the phones are ringing off the hook?
Viral spiral
The other danger is that one support issue goes viral. "If you're centralised your desktop technology and you have a problem, then it is not just likely to impact one user, it's likely to impact all of them," warns Michael Osborne, managing director at ICM, the business continuity arm of Phoenix IT.
This is why testing becomes increasingly important in a virtual desktop environment. Joel King, infrastructure architect at Standard Bank, helped to virtualise 70 per cent of the organisation's desktops.
"You're affecting 70-80 per cent of the whole business, so we have more stringent processes around testing and releasing builds," he says. A stitch in time here saves nine hundred support calls the following morning.
At least at the virtual machine level, some problems can be avoided by categorising users into different groups depending on specific requirements. If you have one group of users that relies heavily on a particularly troublesome application that needs access to a virtual graphics card, then lumping them into the same group with the same gold operating system image might help support staff to co-ordinate their efforts and build a more targeted knowledge base.
Those gold images are one of the key assets in reducing support overhead for virtualised desktop environments, says Matt Mould, VDI practice consultant at EMC Consulting. "You don't have to talk about Lenovo version X," he says, discussing VDI environments. "It's a self-contained image. All drivers and dependencies are virtual."
Truly simplifying hardware in this way involves installing something of low complexity and cost at the desktop. Many organisations may choose to continue with older, fully-capable PCs until there's a hardware problem, at which point they just replace the unit with a thin client system.
Thin tin is in
Simplifying hardware and software alike can lead to cost savings, as Fraser Muir, a CIO who replaced PCs with thin clients as part of a large project at Queen Margaret University, illustrates. He claims huge efficiencies after switching to thin clients.
"In some countries now, not a single IT person has ever visited"
"We are able to support a large fleet of 1,250 thin client devices, with a team of about three people. That comes by removing the complexity from the desktop," he says, adding that the support burden shifts to the 30 servers used to support the devices. "That's 30 servers that you have to patch and ensure that anti-virus is operating, but that's far easier to do 30 times than it is to do 1200 times."
Sean Whetstone, who virtualised 3,500 desktops at Reed Business Recruitment, says that switching to thin clients has saved him significant deskside support costs across 16 countries. "In some countries now, not a single IT person has ever visited," he says proudly. "All we have to do is buy some terminals, contract with a network firm for a VPN, and that's it. Everything is done remotely."
If the hardware itself goes, it becomes a straightforward task to just ship another thin client and have the user plug it into the network. No complex disk imaging is necessary. That then raises another question - who handles the process? Something that straightforward might become a job for facilities, rather than the IT department.
Done well, then, a virtual desktop environment can drive some of the traditional support overheads out of an organisation. But if you don't have some of the basic fundamentals in place, it can backfire. As with all aspects of desktop virtualisation, it pays to plan, plan, and plan again. ®
Sponsored: Minds Mastering Machines - Call for papers now open